The Microsoft Lumia 950 and Lumia 950XL have been rumored for a very long time and each day that passes, we get more details about its specs and features. Recently a very interesting leak, provides us some very important information about the specs. There are high expectations and excitement regarding this phone because Microsoft has not been doing much about high-end smartphones for a long time. Even though Windows Phone managed comfortably even in mid-range smartphones also thanks to the newest Windows 10 Mobile, the way market has gone these years, makes it feel like Microsoft has been a little bit late. However, the wait seems to be over and the wish will be granted.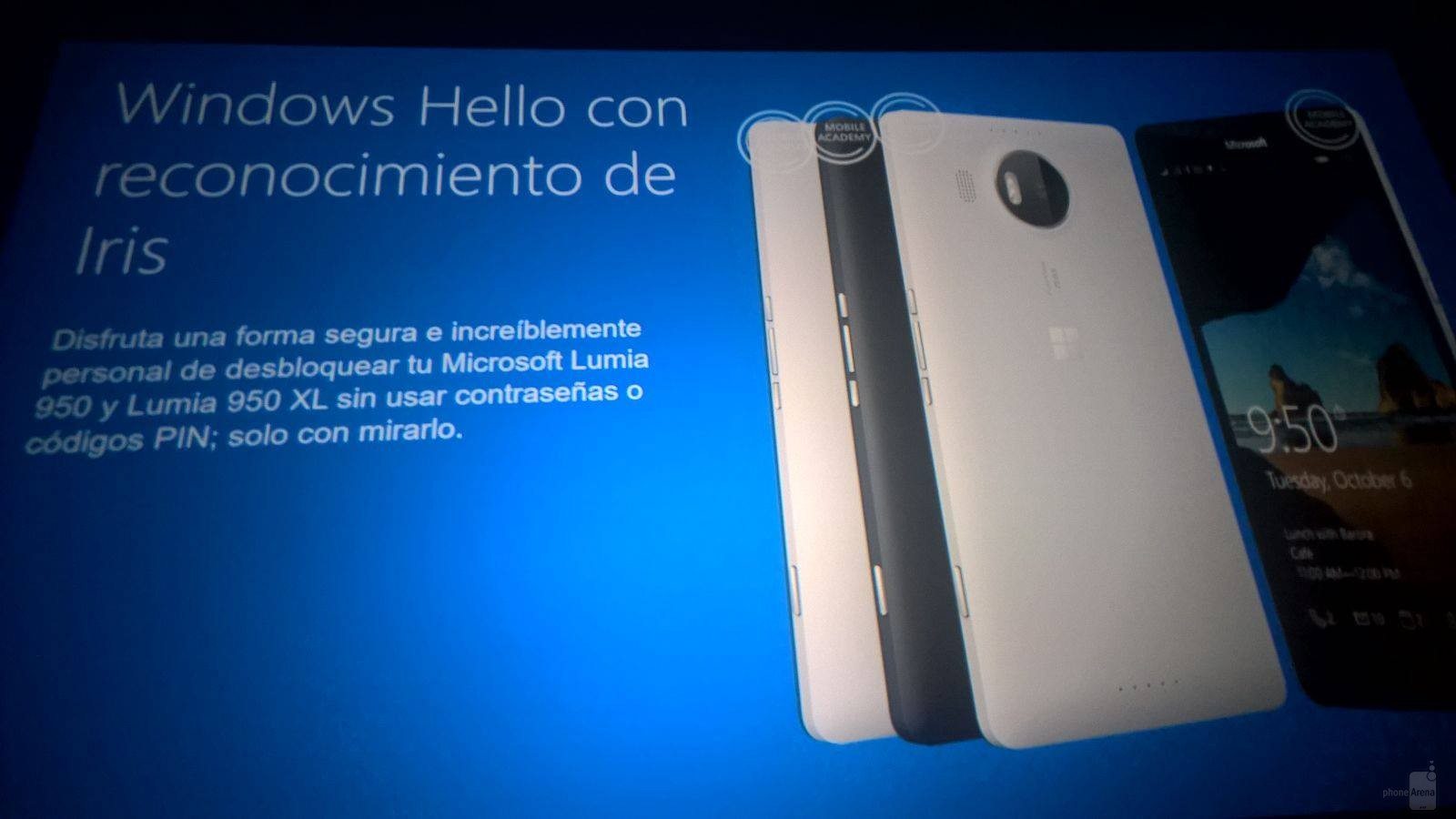 In these leaked pictures it appears that Lumia 950 and Lumia 950XL will have a polycarbonate design. This might sound bad for some people as it became a synonymous to cheap and low-quality. Anyway, previous Windows devices have always felt premium even with this build, so there is no reason to expect less from both of these handsets.
The latest leaks come from Forever Nokia Latin America Facebook page which introduces to us with the things to be expected from these devices. Starting with Lumia 950, a handset with a 5.2-inch WQHD OLED display and 1440x2560p resolution. It's equipped with Qualcomm's Snapdragon 808 chipset, 3 GB of RAM and 32 GB internal storage. Other features include iris scanner for Windows Hello, 20 MP rear camera and 5 MP front-facing camera that comes with a wide-angle lens.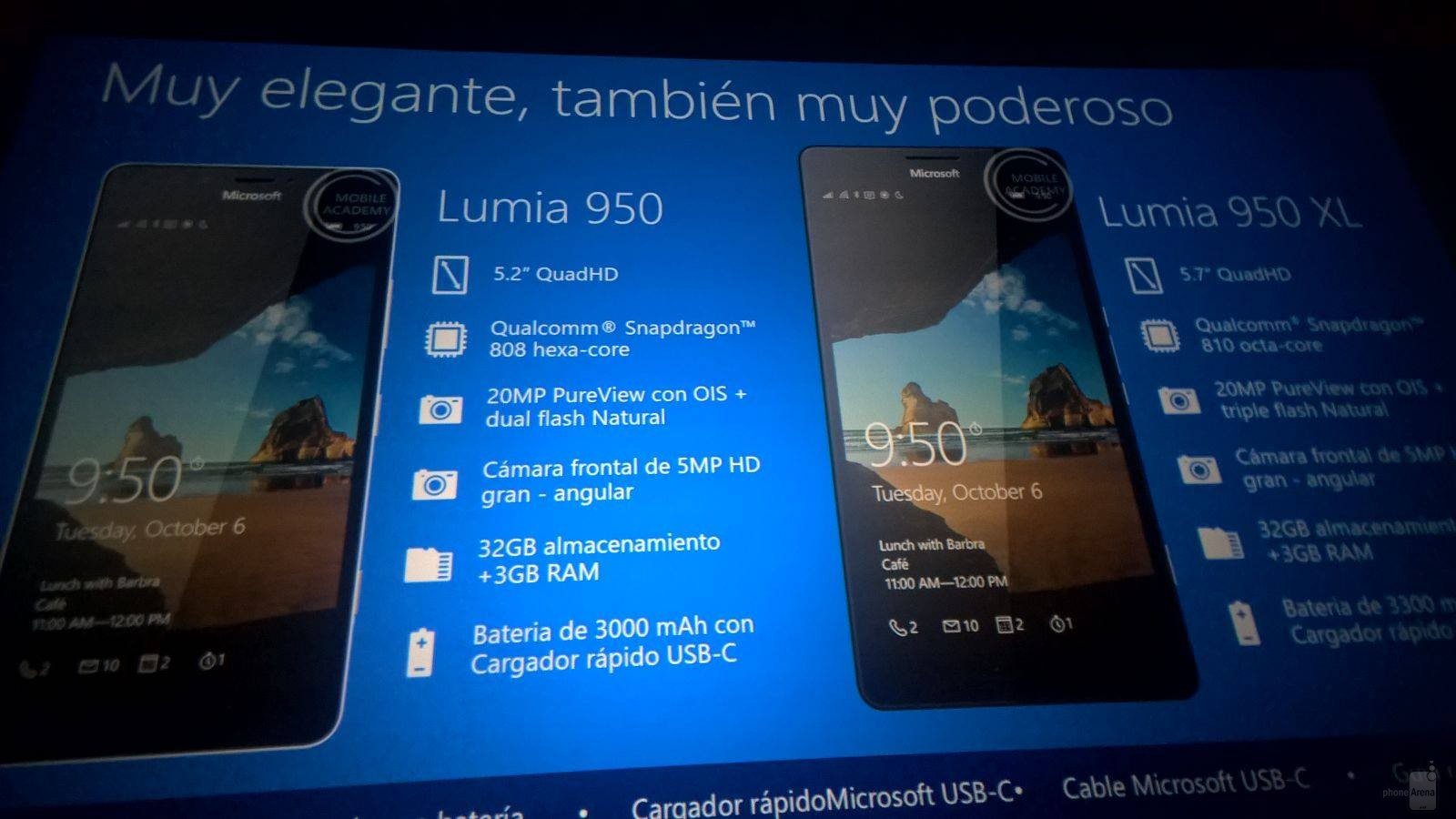 It's expected to be powered with a 3,000 mAh battery which will be removable and of course, Lumia 950 will support wireless charging too.
Meanwhile, the Lumia 950XL as we can notice from the name, it's a larger version of 950. It will have a 5.7-inch screen but with the same resolution as the Lumia 950, meaning that it won't be as sharp as the latter one. However, Lumia 950XL will be powered by Snapdragon 810 which won't be very welcomed because of its performance, even though Qualcomm made improvements. It will have a larger battery of 3,300 mAh. Both of the handsets, Lumia 950 and Lumia 950XL will feature USB Type-C. Also both of them will be available in two color options: Matte White and Black Color. There aren't any details about the price in these leaked slides, but according to previous rumors the price for both of these devices will be about 650-750$.
Do you think these handsets will strongly compete with other high-end smartphones? Share your opinion with us.