As per the latest report revealed by WindowsCentral, it has been found that Microsoft is all set to launch its top-end smartphones Lumia 950 XL and Lumia 950 in India on 30th November. However, till now Microsoft has not officially announced the exact release dates of these two smartphones.
According to the report, it is not confirmed yet whether or not both the phones are going to launch collectively, but it is being assumed that both the devices have to be presented in the Indian marketplace. There are also chances that the Display Dock will ship together with the two smartphones.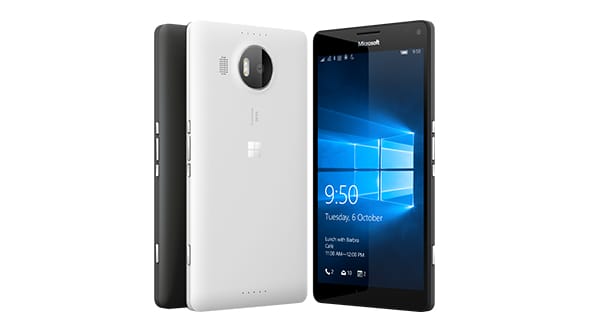 The new smartphones will be the first ever devices to operate Windows 10 mobile OS. These devices have Continuum feature, which after getting connected to the sustained Display Dock. will beam all the applications to a bigger screen.
Now let's have a look on some key features of both the devices. The Microsoft Lumia 950 has an AMOLED display screen of 5.2-inch having 2560×1440 pixel resolution. It has 32GB internal storage, 3GB RAM, microSD card slot and power-driven by 2.8HHz Snapdragon 808 64-bit hexa-core processor.
Conversely, Lumia 950XL has larger IPS display screen of 5.7-inch having 2560 x 1440 pixel resolution. Under the cover, the smartphone sets a 64-bit octa-core Qualcomm Snapdragon 810 processor.
Both the smartphones have 20MP rear camera along with triple LED flash as well as a front camera of 5MP with wide-angle lens.
Microsoft also declared that their Lumia 950 XL will have liquid cooling technology feature to dispel the heat.