It has been more than a week when Microsoft unveiled the new Lumia flagships at the October 6 event. Alongside the flagships, the company has launched the more affordable Lumia 550, targeting it towards the masses and budget buyers.
The good news for Lumia buyers in European countries is that the Lumia 550 is coming soon to their regions. We say so because the budget Lumia has already been made available for pre-order in France. The device has been listed on Amazon's France arm, and the white and black variants of the phone can be pre-ordered for €129.90. A shipping date hasn't been mentioned though, but the Lumia 550 will start shipping soon, says the retailer.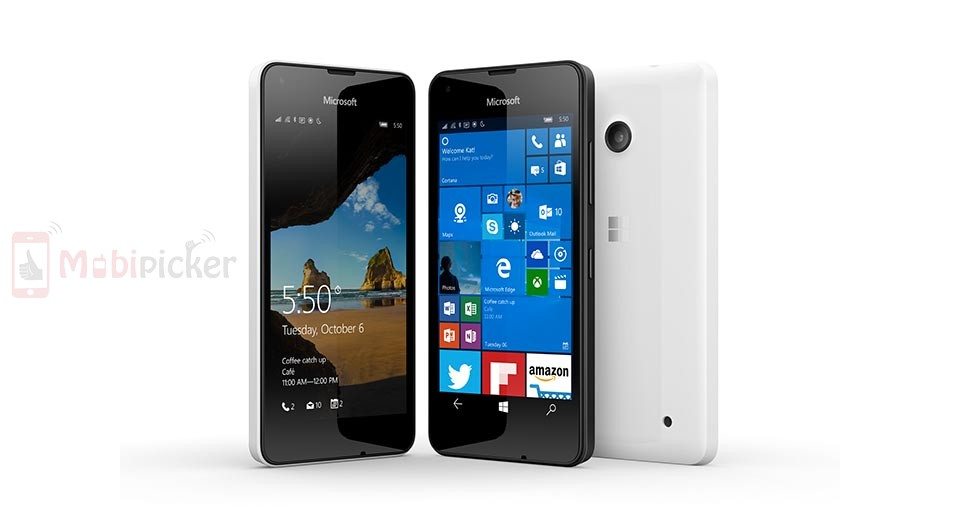 Our conclusive assumption is that once the phone has been listed in France for pre-orders, more European countries will follow suit and release of the handset is hopefully not far away.
The Microsoft Lumia 550 sports a 4.7-inch 720p display touchscreen, Snapdragon 210 SoC with a quad-core Cortex A7 processor clocked at 1.1 GHz, 5 MP rear shooter with flash, 2MP front camera, 1GB RAM, 8GB expandable storage, 2,100 mAh battery, and the much-awaited Windows 10 Mobile OS.