Lucifer has made fans around the world believe that evil can be so good, sexy and handsome, of course. The devil comes to Los Angeles, takes a break from his regular evil deeds and turns good and supportive in his own style for a change. The theme of the series is amazing and seeing the devil himself fight the evil lurking inside the humans has made the woman all over the world create devil fantasies.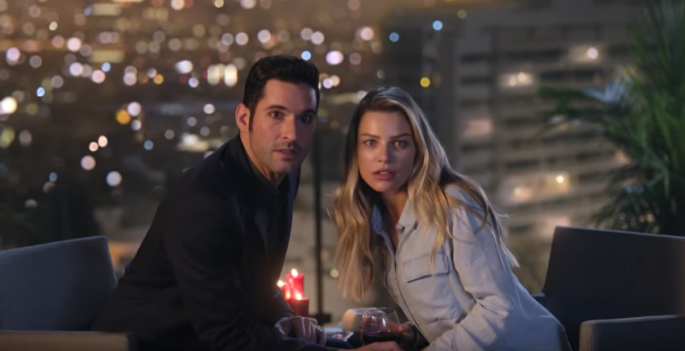 Season second of Lucifer has been a bit of a family drama as Lucifer's mother decided to play her motherhood card on earth while having a notorious ordeal in mind. Following to which plenty of episodes happen out of which grips Chloe, who is the love interest of the Devil turns out to be "special". After a long break of more than a month, Lucifer finally returns with its 14 episode to be aired on May 1st, 2017.
The trailer of the episode revealed that God Johnson also returns to earth further leaving his family confused and scared about his sudden appearance. Chloe is looking out for him and we shall also see that the "Lucifer: Candy Morningstar" episode will reveal more details about Lucifer and Chloe.
New teaser photos reveal that Chloe and Lucifer will finally find each other as a consequence of an event in which Lucifer gets in trouble and Chloe comes to the rescue. In the trailer, it is also shown that there is a stripper, who Lucifer will be bringing along with himself to Los Angeles, supposedly, Candy Morningstar. It would be interesting to know that how Lucifer and Chloe's love life would be affected which has just begun after a long wait of one and half season. Lucifer Season 2 Episode 14 will air on May 1st on Fox. Stay tuned with us for more updates. Keep up!!