A Skype update came out last month and added the ability of allowing up to 25 people on a single video call, which is a great feature when you need to talk to a large group of people all at once. However, for those who don't find 25 enough, you should download the Line messenger app.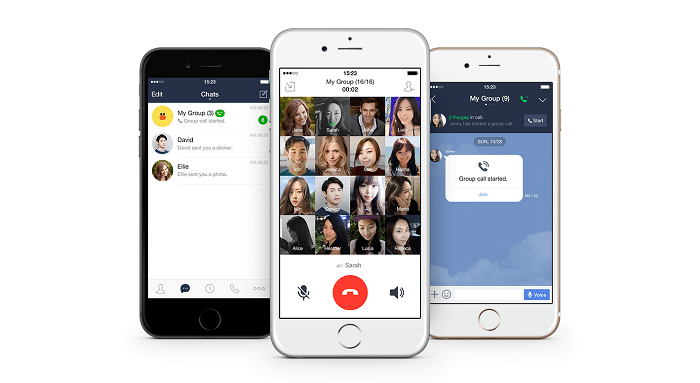 Popular especially in Asia, the company has announced today that the latest Line update brings support for large conference calls that can be joined by up to 200 people. So you can have every single person you want on the call and can convey your message to a huge group of people at one time.
Though, you should note that this high user count is meant only for voice calls, as it can't be applied to video calls. We don't yet know whether a voice call on Line with 200 people will go as smoothly as the company claims, and it is highly likely that most of the people would be talking over one another. But it is good for business and family and friends, so a more reasonable number of people, like say 30-40, is more realistic.
The Line app will get the conference call feature on Android and iOS along with Windows too. Even the Mac version will get the feature soon. The feature is launching internationally outside Japan, Taiwan, Indonesia, and Thailand.