Lindsay Lohan will be making an epic comeback with the Harry Potter's Ron Wesley aka Rupert Grint in the British comedy series "Sick Note." It will be her first regular appearance for the actress after making a guest appearance in "2 Broke Girls" in 2014. Check out details!
Lindsay Lohan seems to have come a long way from her old partying, boozing days. Recently she was spotted on the sets of her new series looking beautiful in her new red bob. Interestingly, she will be working along with Rupert Grint who is more known as Ron Wesley from the famous Harry Potter series, reports Hollywood Life.
Lindsay Lohan Is Back With Her Killer Looks and Red Bob
The 30-year-old Lohan looks killer in her new bob haircut and certainly the best since her "Mean Girls" days.  She was spotted looking relaxed in white pants and matching off-shoulder cardigan on the set of the series accompanied by her co-star Grint who will be playing the lead role of Daniel Glass in "Sick Note."
Grint's Glass is a compulsive liar who is stuck amidst dead-end insurance job and failing relationship. He works under an irrepressible boss played by Kenny West. Incidentally, Lindsay Lohan will be playing the role of Katrina- daughter of West, reports WREX.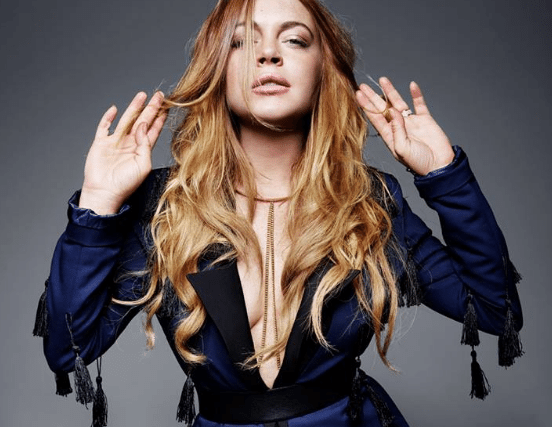 It seems that the career of Lohan will be on a roll with the sequel for "Mean Girls" may come up soon and her "Life Size" former co-star, Tyra Banks saying that they have been trying to push for the sequel but nothing has been finalized yet.
Lindsay Lohan May Return To Big Screen With 'Life Size 2'          
Seventeen years ago the "Life Size" movie was released. And now the sequel is being planned. When asked why it took such a long time to come out, the producer team stated that they were working on four scripts and it took them time doing it over and over. Tyra Banks have already said that she would love to have Lindsay Lohan onboard for the movie. However, there is no official confirmation on it yet.
Attention:
Governments and ISPs around the World monitors their users' online activities. Reclaim your freedom with
ExpressVPN
and browse the internet with confidence.
"Sick Note" Season 1 will premiere on Sky TV this fall whereas Season 2 will come on television sometime in 2018.