LG today declared that it is planning to release an Android-based flip phone (aka clamshell) in number of markets all over the world. Dubbed Wine Smart, the phone is a rebranded LG Gentle which we have seen in the LG's home country.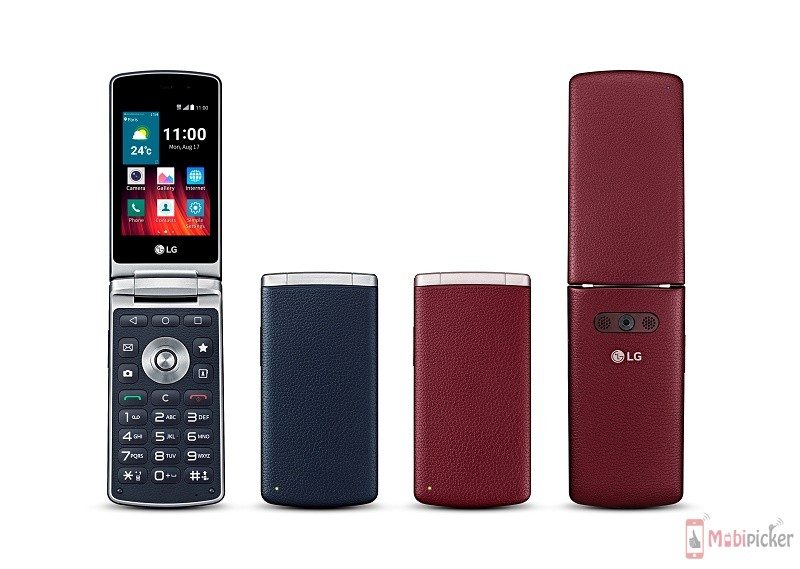 All of us understand the golden days of flip cellphones are gone, so why the Korean company is troubling to launch this type of handset all over the world? Well, the organization says the Wine Smart is just a handset for nostalgic users: those "who tend to be more accustomed to the feel of flip cellphones."
The LG Wine Smart is powered by a quad core 1.1 GHz Snapdragon 210 central processing unit, and runs Android 5.1.1 Lollipop. It comes with a modest 3.2-inch screen with only 320 x 420 pixels resolution, alongside a conventional numeric keypad with four hotkeys. The Wine Smart features a 3 megapixel back camera, VGA front-facing camera, 4GB of expandable storage, 1 GB of RAM, and a 1,700 mAh battery. It is surprising, but yes, it also got LTE.
According to the report from LG, the Wine Smart will be available in markets starting August later. The very first markets to get the mobile will be Japan, France, UK, Spain, Poland, Italy, and Kazakhstan. Currently, it is not cleared if the apparatus will be accessible in North America.
This new handset has precisely the exact same name as an Android flip phone that LG started a year ago in Korea. The cost of the LG Wine Smart has not been declared, but we understand that, for around $170, the LG Gentle is sold in South Korea. Can you purchase the handset for this sort of cash?