Most flagship smartphones from 2017 are expected to be powered by the Snapdragon 835 chipset. However, the LG G6 won't be powered by this chipset. Instead, it will be running on Snapdragon 821 SoC which is also a highly potent chip. A leakster has revealed on Weibo that LG is working on a Snapdragon 835 chipset powered LG V30 flagship smartphone that will be coming to replace the LG V20.
Like its predecessor, the LG V30 is expected to carry a secondary ticker screen, albeit some improvements. According to the leaked information that has surfaced from China, the LG V30 would be coming with dual cameras on the rear side as well as on its front side. The predecessor smartphone has a single front-facing camera.
The Snapdragon 835 SoC on the LG V30 is rumored to be supported by 6 GB of RAM. It also expected to arrive with an upgraded Quad DAC for better and distortion-free audio experience. Apart from these details on LG V30 specs, it has been also found that the phablet would be coming with some new "mysterious" features. However, there is no information on what sort mysterious features would be available on LG V30. However, it may carry some of the new features that would be coming on LG G6.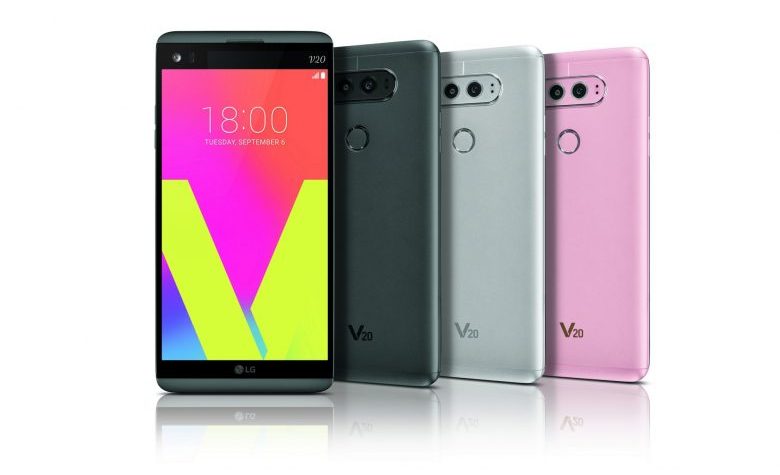 Just as the LG G6 is expected to come with a water-resistant chassis, the LG V30 is also pegged to feature it. It is also likely that the flagship phone may feature LG G6's 5.7-inch display that offers a resolution of 2,880 x 1,440 pixels and 18:9 aspect ratio along with the additional secondary screen. Also, is also pegged to include artificial intelligence that is expected to get introduced on the LG G6.
The Galaxy S8 will be an older device by the time LG V30 debuts. As LG V20 was unveiled in October, its successor may release in the same month this year. If it happens so, it may arrive after the alleged release of Galaxy Note 8 in August this year. Last year's LG V20 was the first non-Nexus smartphone to come loaded with Android 7.0 Nougat. Speculations indicate this year too, the LG V30 will be the first non-Nexus and non-Google phone to arrive with Android O preinstalled. Hence, the LG V30 come out as a game changer for the South Korean to kill the Galaxy S8 and Galaxy Note 8 on its arrival.