LG V10 has been officially unveiled earlier today and it's a very unique high-end smartphone with two displays and dual front-facing camera. However, LG didn't announce the launch date of this handset.
According to The Korea Herald, LG V10 will be available on October 8th, firstly in South Korea and then in international markets. The price is rumored to be around $680 in South Korea and since smartphone prices are usually higher there, we can guess that in USA this handset will be priced at $600. Anyway, we'll have to wait a little bit more for any confirmation. There aren't any details about the launch in USA but it's certain that this handset will be offered in Verizon, T-Mobile and AT&T.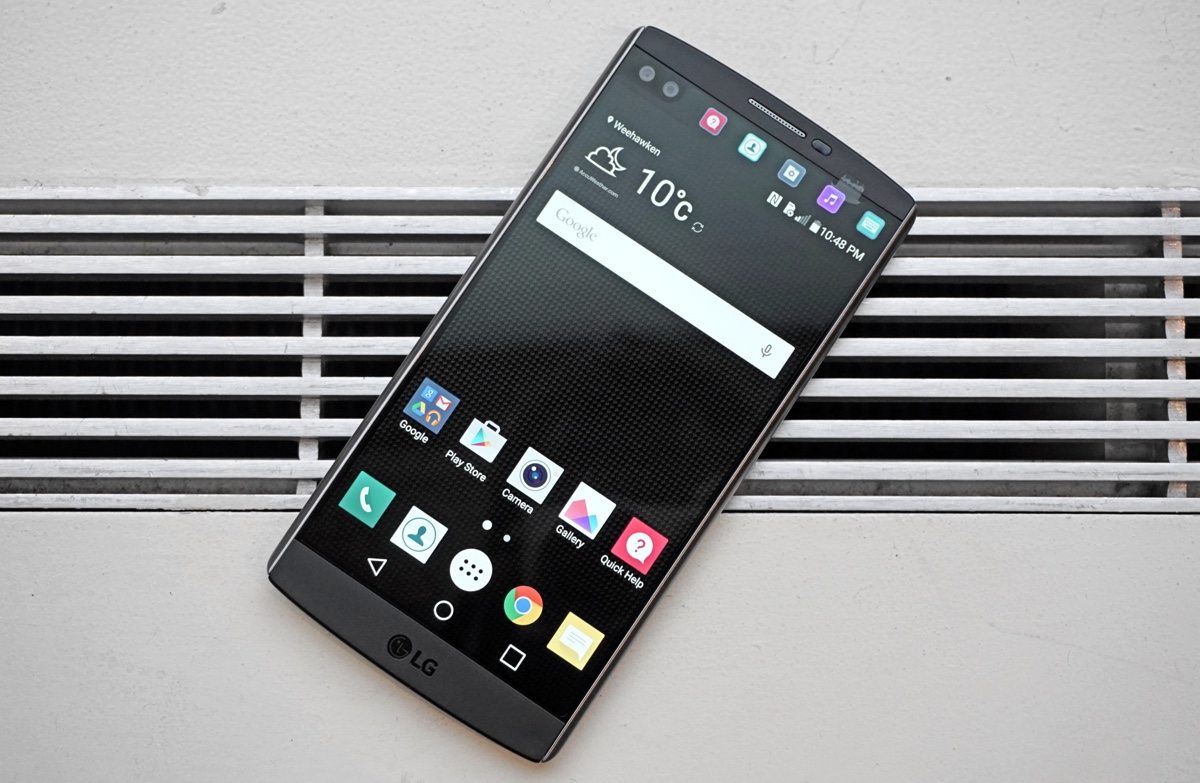 LG V10 is the first smartphone with two displays, the main one is 5.5-inch QHD (1440x2560p) and above it a second 2.1-inch screen with 160x1040p resolution. The secondary screen shows weather, date, shortcuts to your favorite apps etc., and it's independent.
The smartphone runs Android 5.1 Lollipop which can surely be upgraded to Android 6.0 Marshmallow. LG V10 is powered by Qualcomm's Snapdragon 808 octa-core chipset along with 4GB of RAM, 64 GB of expandable storage and a 3,000 mAh battery. It features a fingerprint sensor, 16 MP rear-camera and a dual front-facing 5.5 MP camera that can snap 120 degree selfies.
Do you think that this smartphone will have a good reception? Share your opinion with us.