LG has been doing good with its LG G4 series of phones, and the company is rumored to be working on the LG G5. However, the smartphone maker did release a few phones that caught our attention very well, one of them being the LG V10. The one thing that made the phone popular was the secondary ticker display. The phone went official in early October 2015 and has been selling quite well in the home country.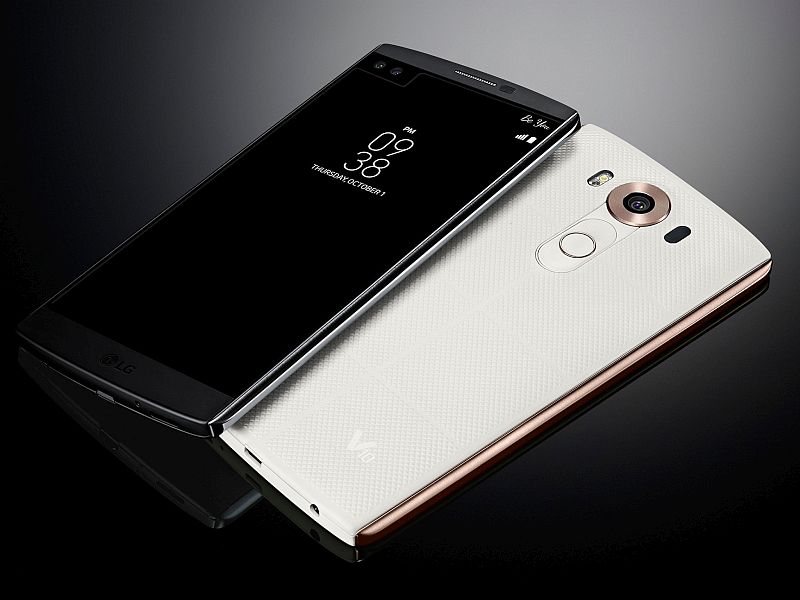 The LG V10 is an LTE-enabled smartphone and features a 5.7-inches IPS LCD display with QHD resolution and 515 ppi of pixel density. The screen is protected by Gorilla Glass 4. The secondary ticker display is of 2.1-inches and sits above the main display. The phone is powered by a six-core Snapdragon 808 processor, coupled with 4GB of RAM and 64GB of onboard memory.
The V10 gets Android 5.1.1 Lollipop pre-installed, and the Android 6.0 Marshmallow update is coming to the phone soon. There's a 3,000mAh battery under the hood. The phone flaunts an excellent 16MP rear camera with f/1.8 aperture (same one as in the LG G4), and a 5MP front camera.
LG V10 Review
The LG V10 has been appreciated for quite a lot of things. Firstly, it gets one of the best (if not the best) smartphone cameras; the picture quality and low-light performance is fantastic. Secondly, its metal body is very durable and the QuadHD screen is just gorgeous. The phone is really speedy in performance, and the fingerprint sensor is great.
However, the phone has its own cons too. For instance, the V10 is not among the most good looking phones in the market. The design is intelligent, but it is so cluttered that some might even term it as ugly. Also, the phone is huge and heavy, thanks to the metal body and the 5.7-inch display. The much-hyped secondary display is nothing to be excited of and is not an attention-grabber; it's basic.
So all in all, the LG V10 is a nice phone if you can neglect the few downsides of the device. The phone costs around $600-$650, but isn't available worldwide yet. You can order it through third-party retailers though.