Marking the beginning of the Christmas season, we have Black Friday this week. Major retailers are offering high discounts. Though not much of them attract a potential customer during the shopping fest, we bring you a deal you can't resist to miss upon.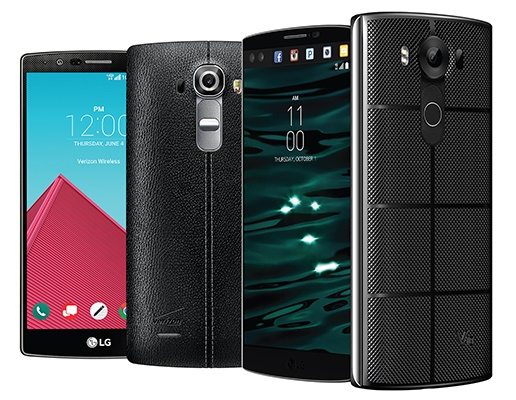 The American communications giant Verizon in association with LG is offering a $100 prepaid card on purchasing a Verizon LG V10 or a G4. The deal just not ends here. Coming Black Friday, Verizon is taking off another $100 from both the LG make handsets. So a customer buying any of these handsets on coming Friday (27 Nov 2015) will get a total discount of $200 on either of the handsets.
Although the $100 discount would be available only during the Black Friday, the $100 Prepaid card promotional offer will continue until 25 December 2015. To claim your $100 prepaid card after buying the V10 or a G4 all you'll have to do is to register at a website specifically built by LG for the purpose.
For those who are not aware, the LG V10 features a 5.7 inch 515ppi IPS LCD display and comes with Corning Gorilla glass 4 protection. Powered by a Hexa-core 1.8GHz ARM Cortex-A57 & ARM Cortex-A53 64-bit processor and Snapdragon 808 MSM8992 Chipsets sided with Adreno 418 GPU, it packs a hefty 4GB of RAM with 64GB internal storage. External storage of upto 2TB is supported using microSD (SDHC, SDXC) card slot. The device is fueled by a 3000mAh battery. The rear camera module has a 16MP manual focus camera while the front camera clicks pics of upto 8MP.
LG G4 on the other hand pushes its pixels onto a 5.5-inch 538ppi IPS LCD display with Corning Gorilla glass 3 protection. It houses the same processor, chipsets and GPU as the V10 with 3GB of RAM and 32GB internal storage with external storage expansion of upto 2TB using microSD (SDHC, SDXC). It has the same rear camera as that of V10 and a 5MP front camera with same 3000mAh battery.
Presently the G4 is available for $23 per month or $552 off contract while the V10 being more compelling is available at $28 per month or $672 off contract through Verizon.