LG made a comeback to the flagship segment with the launch of G3. The successor of G3, the G4, built upon its predecessor did extremely well in terms of sales and performance. This year too, they are launching their flagship, the LG G5. But that is not the only phone that they are revealing. They have a new series of phones altogether, the X Series. If you thought that was all, here comes another one, the LG Stylus 2. It is touted to be the successor to G4 Stylus and has a host of great new features.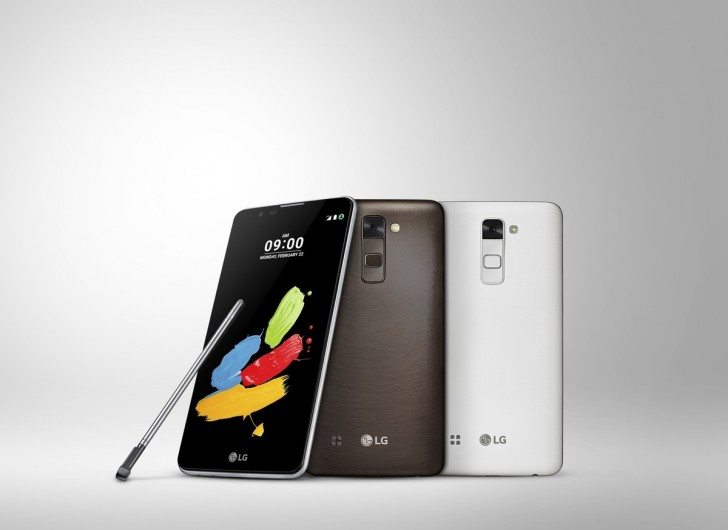 LG Stylus 2 is not a big performer when it comes to specs. It comes with a low powered 1.2GHz quad-core processor and a measly 1.5GB of RAM. The phone runs Android Marshmallow out of the box, so 2 gigs of RAM would've been adequate. To keep the phone running, there is a 3000mAh battery. Storage is okay with 16 gigs of internal memory which can be expanded. One very new feature in the LG Stylus 2 is the addition of a nano-coated tip on the stylus, which promises much better accuracy than the traditional rubber coated tip. There is also a feature to bring out certain shortcuts on the screen when the stylus is removed from its bay.
With a thickness of just 7.4mm, LG Stylus 2 will be an eye catcher. It also has great camera capabilities with a 13 megapixel rear camera and an 8 megapixel front shooter. The device comes in three different colors – titan, white and brown. The LG G Stylus 2 will be showcased at MWC 2016, and will be priced "exceptionally", according to LG.