Twitter is today abuzz with the live images of the new Google Nexus smartphone made by the LG. Thanks to MKBHD for sharing the photograph of the upcoming handset. The device is set to make a debut alongwith the 5.7inch Nexus Phablet made by Huawei.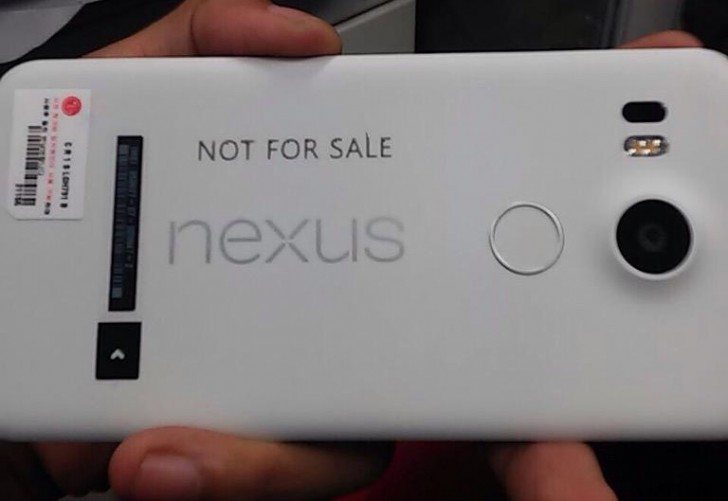 In the image we can see a white colored LG Nexus handset with a fingerprint scanner and a protruding camera sensor. Both the fingerprint scanner and the camera with dual-LED flash have been rumored in the past. A more observant look to the LG Nexus device gives us an impression that the flash may be a laser focused one. Also a big logo of the Nexus adorns the flip side of the device.
The LG Nexus smartphone is assumed to be coming with a 5.2 inch screen, front speakers, USB Type-C Port and definitely an Android M OS. It is expected to be release by the end of the month of October.