LG Nexus 5, along with the Huawei Nexus 6, is soon going to be launched by Google. After leaked pictures of Huawei Nexus 6, we have now seen the leaks of the LG Nexus 5 too.
Apart from the already seen white and black versions, the pictures show that the smaller Nexus will also be available in a third color: Mint. If it weren't for the source that mentioned the color, most of us would have assumed that the photo was a result of the camera's messed up white-balance.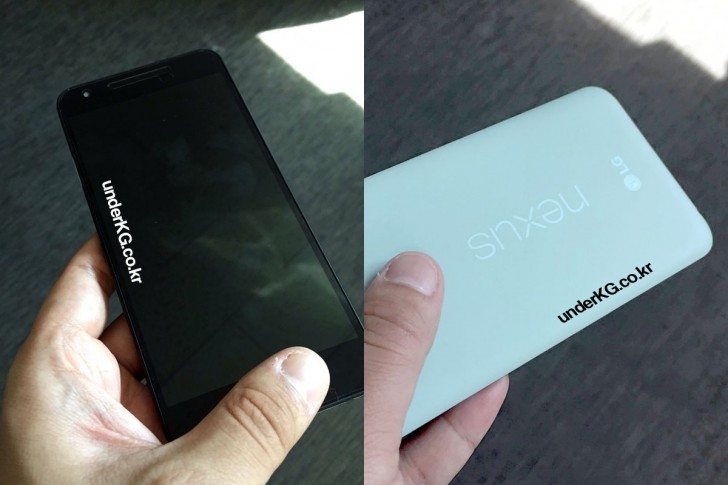 According to previous rumors, the LG Nexus 5 will have a 5.2″ Full HD display, 3 GB of RAM and a Snapdragon 808 chipset. The front camera will be a 5MP unit and the rear camera will be 12 MP.
LG Nexus 5 will reportedly run the Android 6.0 Marshmallow and is expected to be unveiled on September 29. It is possible that it will be launched along with the high-end Huawei Nexus 6.