According to the uSwitch which has collaborated with renowned leakster @Onleaks to render the images of the LG Nexus (2015) based on factory schematics. These images have been provided to accessories manufacturers so that they can comply with production norms and provide appropriate slots, opening and buttons. This information is quite interesting as it tells most of the things about the device.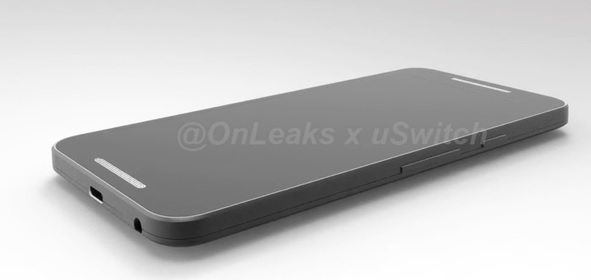 As we already know Google has given an uphill task to Huawei and LG to produce the Nexus this year. While Huawei Nexus will be a 5.7" phablet, LG Nexus (2015) will be a 5.2" smartphone. Both these devices will be coming with fingerprint scanner, Reversible Type C USB port and the curved back as reported yesterday. It is important to note that the today's render didn't suggest the curved back. So we have to take both these renders with grain of salt till the time the haze around this device is cleared by the official specification confirmation.
Both these devices are said to be coming with speakers on the front side and protruding camera on the back which will have an increased thickness at the center according to recent leaked images. While there are no confirmed reports on the build material of the devices, but LG Nexus (2015) is expected to come with a metal frame on plastic body whereas Huawei Nexus will be coming with an all metal aluminum body.
Going by the legacy, Nexus devices are announced in the second half of the year and around the end of the October. So we can assume the next Google Nexus devices may come around same time along with Android M as an OS.