The planet is waiting for the art piece, the curved G Flex 2  of LG to begin sending, but that clearly does not mean people at the Korean firm are sitting on their hands. The Korean electronics giant is taking care of the successor of LG G3 and model number of the device is leaked through a document.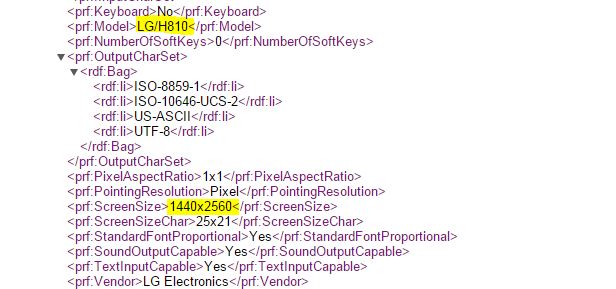 The unknown smartphone is allegedly the highly-expected LG G4, albeit in a carrier-special AT&T variant. Besides the QHD (1440×2560 pixels) screen, not much else is shown.
Assuming by previous batches of leaks, the LG G4 will decrease the display size to 5.3 inches, leaving the G Flex2 some breathing space at 5.5 inch.  Snapdragon 810 with 4GB of RAM would be the omnipresent main innards of the entire year as well as the G4 will not wander from the pack. The smartphone will carry a 16 megapixels snapper at rear. Also, a stylus is much expected from the Korean giant to provide with G4.
These are all early rumors and should be taken with grain of salt. We should wait for MWC to get more accurate data.
Stay tuned for more updates on upcoming smartphones in 2015.