LG G6 was announced to a great fanfare at the MWC 2017 event last month. At the time of launch, the Korean manufacturer was quick to confirm the availability on all four major carriers in the United States but refrained from announcing other details like release date and pricing. But now, we have the complete information on the subject.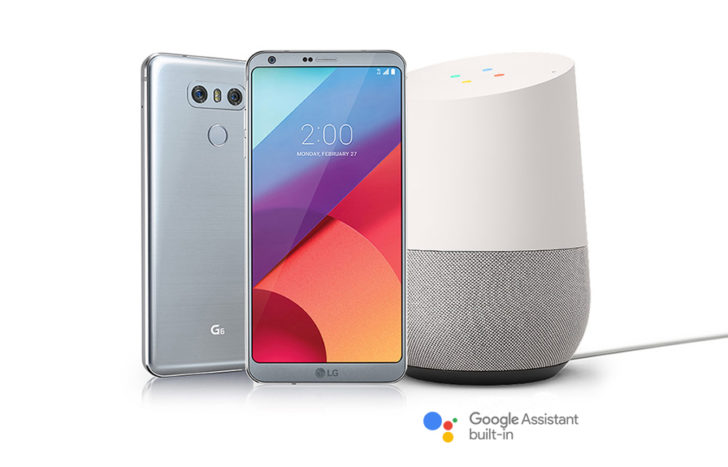 AT&T Availability and Pricing
The LG G6 is already available for pre-order on AT&T, the biggest carrier in the US. AT&T Next customers can book the same at $24/month for 30 months, while AT&T Next Every Year subscribers need to spend $30/month over 24 month period.
Customers opting for the LG G6 before April 30th will get a free Google Home unit. LG G6 also features some other offers from the telecom operators.
Sprint
Sprint's LG G6 is also available for pre-order, with official launch happening on April 7. The G6 can be purchased on Sprint for $29.50/month for 24 months (equals $708). It's slightly on the expensive side, but the users can make use of Sprint networks with HPUE tech inside for better data speeds.
Just like AT&T, Sprint is offering Google Home unit along with 49-inch 1080p LG TV (valued at $349.99) to customers ordering the new LG flagship before May 11.
T-Mobile
T-Mobile is selling the LG G6 at the retail price of $650. You can book one for yourself at $26 per month for 24 months. There is no information on the pre-orders, so we assume, customers will have to wait until April 7 to get their hands on the G6.
At the time of writing, T-Mobile has no carrier-specific offer for the G6, but users will definitely get the free Google Home unit.
Verizon Availability and Pricing for LG G6
The next one on the carrier list is Verizon. Customers can shop for LG G6 at the Big Red for $28 per month for 24 months (equals $672). In case, you decide to buy one from Verizon, you will get a free 43″ LG Smart TV, which is valued at $349.99.
Exchange offers up to $200 are also applicable on Verizon for the LG G6. The list of applicable phones includes iPhones going back to the 6, Samsung Galaxy phones from the Note 4 onward, LG phones from the G4 onwards, the Moto Z line of phones, and more.
The smartphone is available for pre-order on Verizon, with expected launch on March 30.