Today at the Mobile World Congress in Barcelona, LG announced its new flagship smartphone LG G6. People around the globe have long been waiting for this new piece from the Korean smartphone maker. Unfortunately, LG's last year's flagship did not do that great. "Friends" which LG advertised as the USP of LG G5 failed miserably. However, it seems that with the 2017 edition of the flagship G-series, LG is trying to amend its previous wrong.
LG G6 is that dream smartphone which featured in all our startup idea of assembling and selling the perfect smartphone. With G6, LG has tried to materialize exactly what users want, e.g., consumer feedbacks have long been suggesting that users actually want a smartphone with a bigger display but the body size should remain smaller and that is what LG has done with G6. The perfectly sized 5.7-inch quad-HD IPS display quite effectively satisfies the display requirements surrounded by a really tiny side bezel. While holding the smartphone users get the feel of holding a premium but small smartphone like iPhone 7 Plus.
Another thing worth mentioning about the LG G6's display is its aspect ratio. For the very first time, a market leader has tried to replicate an 18:9 aspect ratio in a flagship smartphone. The 18:9 aspect ratio of LG G6 gives an impression of a relatively taller screen. LG chose such an unconventional aspect ratio for G6 to match up the new generation cinematic formats so as to render the video elaborately. However, most of us are used to a 16:9 screen so we are going to have a hard time adjusting to this unconventional aspect ratio.
To match the consumer's convenience level with the relatively taller screen, LG has completely redesigned the user interface of LG G6. One noticeable change in G6 is the info bar that occupies the bottom half while using the phone in portrait mode. For example, when you tap on a contact, the upper half of the display shows the picture while the bottom half displays other pieces of information of the contact.
Another worth mentioning feature of LG G6 is it will be the first non-Pixel smartphone to feature Google Assistant right out of the box. Google Assistant is a voice-based Siri-like program that acts on your voice commands. It has been a long time since we first experienced Google Assistant in Google Pixel smartphones. It will be good to see other manufacturers introducing the same digital assistant to snatch away one thing iPhones were best at.
From introducing a detachable mod lens to a dual-camera setup, LG has long been experimenting with cameras. With LG G6, LG has revamped its rear camera setup in the favor of two 13-MP sensors at the rear that yields an exorbitantly high level of optical zooming. LG has also included some interesting features in G6's camera app, such as Grid mode to capture four pictures in a single frame. The front has a 5.0-megapixel lens.The guide feature of the camera app is simple enough to teach you how to take quality pictures from among the different photo and video modes.
LG G6 is a waterproof smartphone with an IP68 certification, you can take it for swimming or shoot videos during a light surfing. The design of its metallic body is solid enough to withstand a light fall into a relatively shallow water pond or pool. LG G6 is fuelled by a 3,300 mAh battery. The battery inside is non-removable and supports LG's quick charge 3.0 with a USB Type C connectivity. This time it is guaranteed by LG that it won't tear off with the passage of time. Surprisingly, only the US version of G6 will support wireless charging and rest of the world will have to live with that. The wireless charging used in LG G6 is universal that means you can plug it into any of LG's similar devices or with devices of some other manufacturers.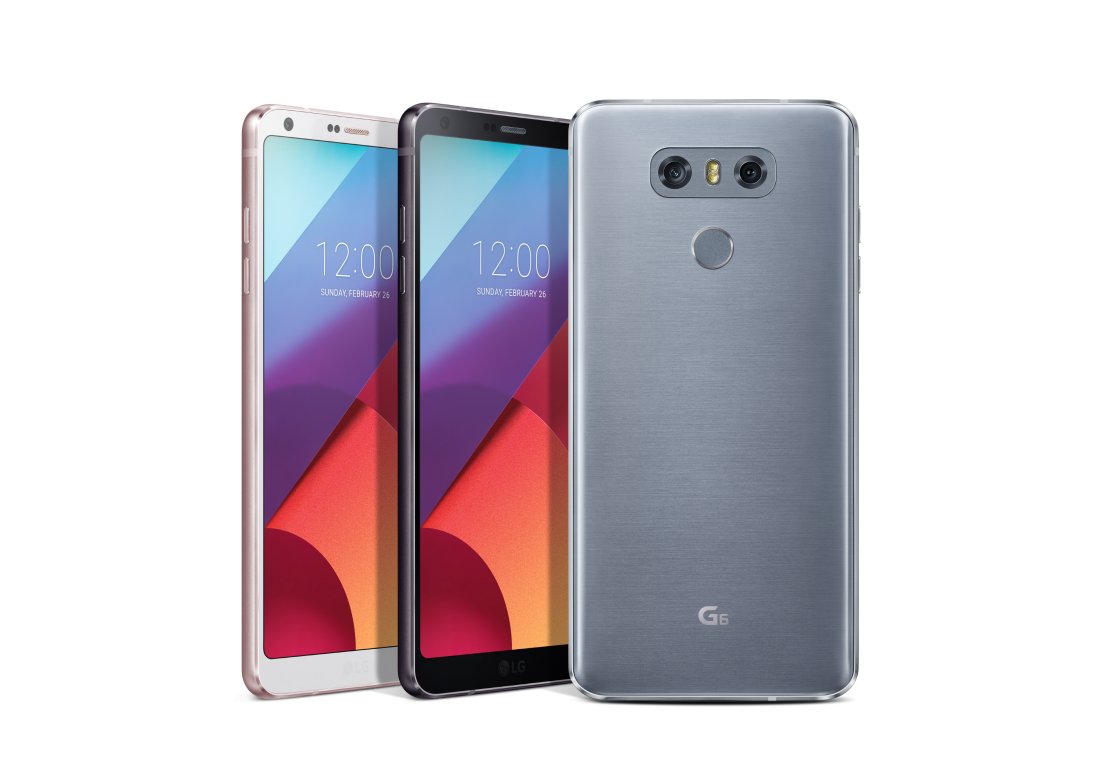 LG has also promised that though the demo sets have Android 7.0 by default but the final retail edition will come packed with Android 7.1 out of the box, that is indeed another reason for happiness. Surprisingly LG G6 is powered by a rather older Snapdragon 821 SoC processor. When it comes to the inbuilt storage G6 comes in two 32GB and 64GB variants both with 4GB RAM option.
LG G6 does not have those pricey, loud and over the top features of a flagship smartphone but it is "the phone" I always wanted to have. So, it will be nice to see that a leader of an industry can actually cater to the actual demand of customers and not offer them what they never need. In my opinion, LG G6 will establish itself as the trendsetter for other manufacturers and inspire them to be more consumer conscious.