The LG G6 pre-orders will begin on March 2 and continue until March 9 in South Korea and its shipping will begin from March. As far as U.S. availability is concerned, the flagship is officially confirmed to be available through AT&T, T-Mobile, Verizon and Sprint. Here is a low on each of these carriers to know when they would begin the sales of LG G6:
AT&T
AT&T has confirmed that it would be offering LG G6 to its customers. However, the listing of the smartphone on its site carries 'coming soon' text. Other than providing details on the specs and features of the LG G6, there is no information available on the different kinds of plans LG G6 on AT&T's site.
T-Mobile
T-Mobile has also confirmed that the LG G6 would be available through it by spring. Since spring ranges from March 20 through June 20 in the U.S., the LG G6 is expected to be available through T-Mobile during that period. The press release from the company on the availability of LG G6 with T-Mobile does not contain information on carrier plans. It will be selling the phablet in platinum and black colors.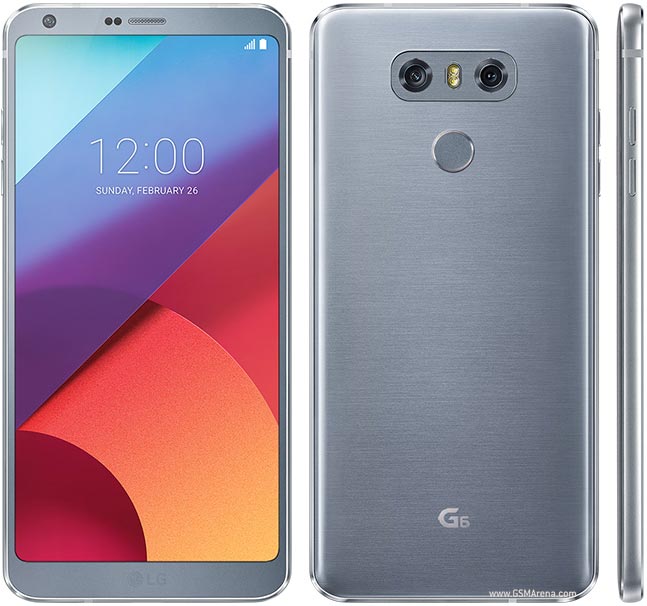 Verizon
The newly launched LG G6 is also confirmed to arrive on Verizon in spring. The smartphone is expected to be available through its unlimited plans as the carrier is yet to reveal the pricing of LG G6. Both platinum and black variants of LG G6 would be available at Verizon.
Sprint
Sprint is yet to make an official announcement on LG G6's arrival on its network. However, LG has confirmed that the carrier would be offering the LG G6 in the country. It is expected to begin the sales of LG G6 by spring like above mentioned carriers.
US Cellular
LG has also confirmed that LG G6 would be available with US Cellular, but the carrier has not made an official announcement on it.
LG G6 Pricing
The LG G6 is expected to be available for purchase in multiple regions starting from March 10. In South Korea, it would be selling for 900,000 won ($795). Its pricing for the U.S. was not revealed at its launch event. Rumors have it that the LG G6 would be costing around $649 to $749 in the U.S.