LG has sent out the press invites for its event in Barcelona on 21st February, and most of the LG G4 fans are looking forward to the next flagship of the company. It is being said that the LG G5 can make an appearance at the event, which has started a new chain of rumors in the industry.
Well, here's a new and exciting leak about the next LG flagship. A new report from Korea suggests that the LG G5 will come with a modular design. While this might mean that you can replace different parts of the phone with new ones, that is not the case with the G5. It does not offer you to upgrade the parts of the phone. It is just a more innovative idea to get a thinner body for the phone while still offering a user-removable battery.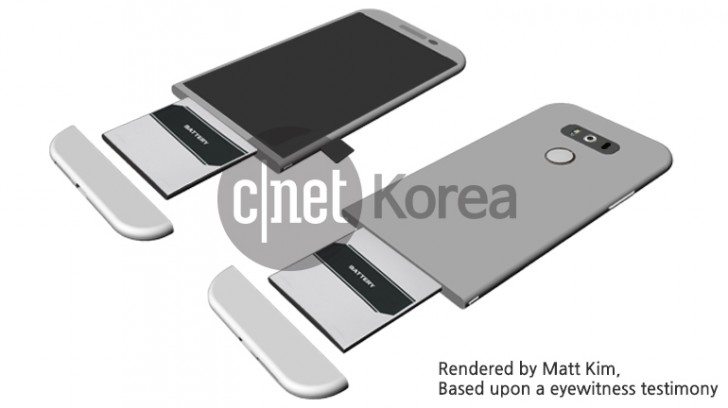 A thing to notice here is that making the battery user-removable has been a constant part of LG's efforts over the years, and this feature is surely appreciated by most of the fans. In this era where smartphones come with non-removable batteries, LG has an edge here, though this might lead to some extra girth for the smartphone. The newly leaked photo suggests that the bottom of the phone will be detachable in a way so as to slide out the battery for easy removal.
Some hardware like the microphone, USB port, speaker, etc. need to be mounted over detachable connectors to make this new design workable, but it is not that difficult to create. It is being said that LG is striving for more thinness in the LG G5 by keeping the power and volume controls at the sides instead of the back. All that will remain on the rear will be a fingerprint reader and the primary camera.
The LG G5 is rumored to get a 5.3-inch QHD screen, secondary display ticker (similar to the LG V10), Snapdragon 820, 16MP camera, and more. Let's see if the G5 gets unveiled at the upcoming Barcelona event or not.