The LG G5 is going to be released today, that's on 1st April. The phone sports interesting modular design and comes with some really commendable features that make it a strong rival to the Samsung Galaxy S7 and S7 Edge. Some preliminary reviews are already suggesting that the G5 gets a great camera and
Having said that, no smartphone is perfect, and neither is the LG G5. There are some irritating features in the LG G5 that you will probably hate. We have listed down some of those annoying aspects of the phone so that you know it before buying it.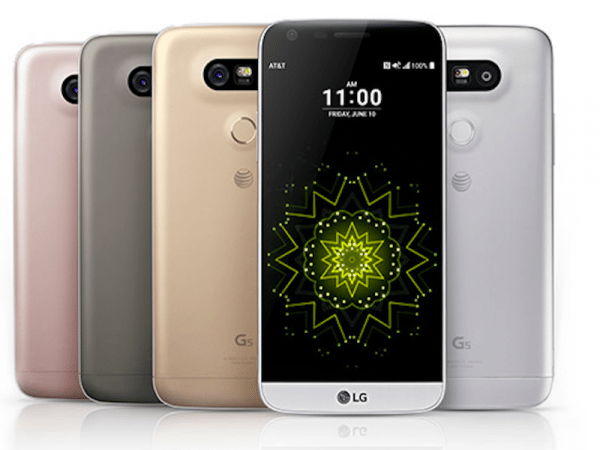 Absence of an App Tray
The UI in the LG G5 is tidier and much less cluttered than its predecessors. But what many users will find odd is that there's no app tray on the Home screen. LG has probably done it to keep things minimalistic and to provide a pure Android feel, but removing something that many users like is not a good move. Thankfully, you can bring back the app tray by going to Settings > Display > Home Screen > Select Home and choosing the "EasyHome" option instead of "Home".
Power Button is on the Back
A lot of phones get their fingerprint scanners on the back, which is okay. The LG G5 too has its fingerprint sensor on the rear panel, and the sensor works like a charm. However, what's frustrating is that the fingerprint sensor doubles as a power button too, which might not make every user comfortable and might take some time getting used to.
Exciting Modular Accessories are Optional
The LG G5 "Friends" are the cool accessories that were introduced beside the smartphone. The CAM Plus module adds an extra 1200mAh battery pack, a dedicated shutter button, extra grip, and extended zoom to the phone. Other accessories offer cool functions too. But sadly, these accessories are to be bought separately, and they are not cheap, with the CAM Plus priced at $70.
Battery Life Isn't Good
The LG G5 has been made in such a way that the software is light on the battery, which is a 2800mAh unit. However, even with moderate use, a battery of that capacity won't last you all day, and you will find yourself searching for the charger many times a day if you are a heavy user. Thankfully, the battery is removable, and you can buy spare batteries. Also, there's QuickCharge 3.0, which will help you juice up your phone faster.
Connecting and Detaching Bottom Panel is Tedious
Most smartphones come with removable back panels that are easy to remove and attach. However, the LG G5's battery is removed from the bottom panel, which might take a couple of tugs to open. You may also need to apply some considerable force to put it back, especially if you are attaching one of those accessory modules.
Now that we have mentioned all the frustrating things with the LG G5, let us tell you that you'll get used to those features. Overall, the G5 is a phone you would not like to miss despite of its shortcomings.