Korean giant LG will launch its first 64-bit hardware supported smartphone – LG G4, in India this month. According to Real Time News report, the handset will be priced at INR 50,000 (approx. $785) compared to LG G3 which was priced at just INR 36,000.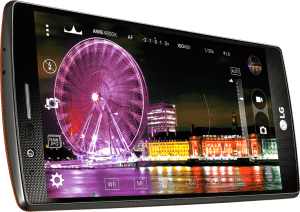 This latest flagship phone features a 5.5 inch curved display and 64-bit Snapdragon 808 chipset.  It packs 3GB of RAM, similar to last year's G3, however it has moved to DDR4 technology, which should bring the visible improvements in performance. In terms of camera, the LG G4 has surely caught the attention of camera enthusiasts with its 16 megapixel sensor with f/1.8 aperture lens. As a result, it supports better sharpness of image as compared to others.
With the other options like HTC M9+ (INR 52,000) and HTC E9+ (launching this month)  in the Indian market, which offers very similar specs sheet to the LG G4, there will be a tough competition in this league to watch for.