The LG G4 S which is expected to launch in soon time, has visited the GFXBench site, giving us a clear idea of the specifications. The handset looks similar to company's latest flagship LG G4, but the firm wants to release the handset at a lower price tag with decent specifications, so obviously it doesn't feature the same specs as the LG G4.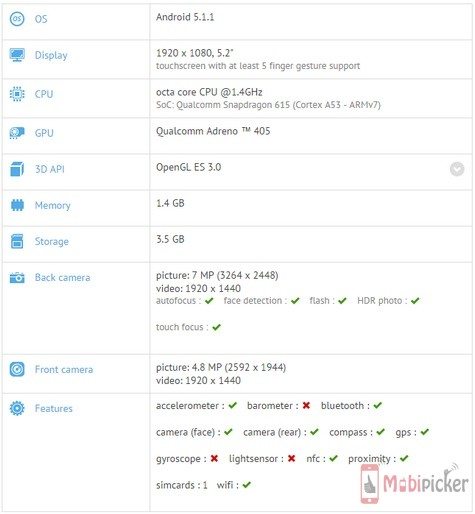 Revealed information from GFXBench suggests that LG G4 S will be equipped with a 5.2 inch display with a resolution of 1080 x 1920 pixels and a 424ppi density. Powered by an octa-core Snapdragon 615 CPU with Adreno 405 GPU, it comes with a 2GB of RAM, an 8 megapixel primary camera, a 5 megapixel selfie shooter, and Android 5.1.1 Lollipop.
Though we have got the key specs of the phone, there is plenty of information is not known, such as battery capacity, internal storage, pricing, and release date. But it appears that LG G4 S should not take much time from this point onwards. We will be monitoring the activities of smartphone closely and will report if get something.
Stay tuned.