LG G4 got completely disclosed ahead of its scheduled introduction on April 28. A product page of the phone with specifications and couple of images went live for hours, however, it has been taken down for now.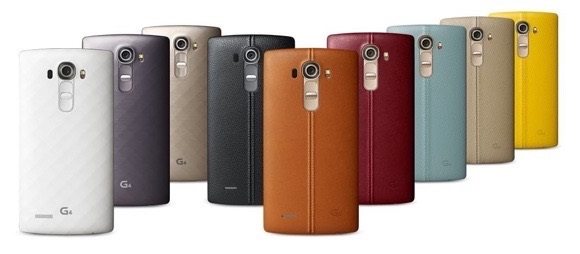 Consistent with the official invitations, the press pictures of the phone confirm users will feel the touch of genuine leather on the rear part of smartphone. Many different colors are going to be available, with each of them appearing decidedly superior.
The flagship phone will also be accessible with plastic rear cover. Sporting squarish texture, the latter will be accessible in gold, white, and dark grey.
A Slim Arc Design is sported by the LG G4. It enables smartphone to feel naturally in hand despite sporting a huge 5.5 inch screen.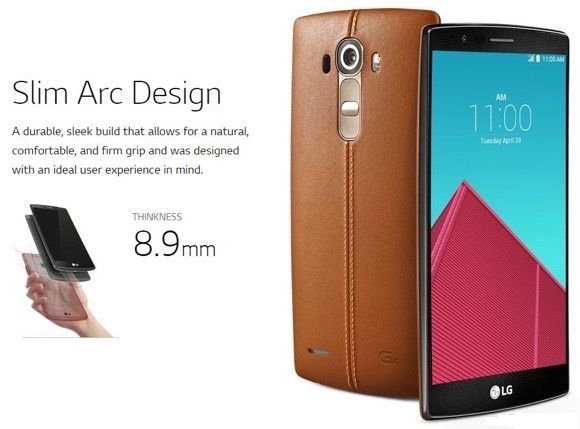 Talking of screen, the G4 sport a 5.5 inch QHD IPS quantum screen with resolution of 2560 x 1440 pixels. It physical measurement of phone is 149.1 x 75.3 x 8.9mm. There's absolutely no word on the weight of the smartphone yet.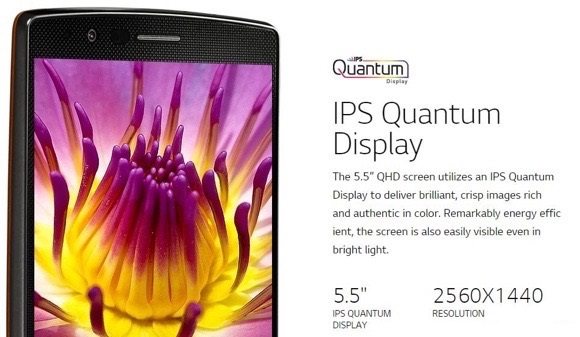 The new phone is confirmed to have a user-replaceable 3,000 mAh battery and a microSD card slot. Removable back cover definitely adds more weight while customers choose a phone to buy.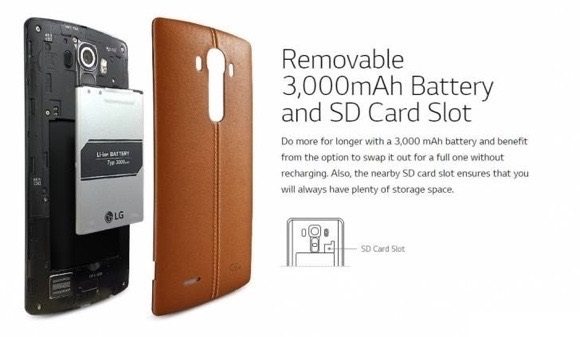 LG will also offer the official flip cover for G4 smartphone in various colors.
The product page didn't tell the chipset, though it's all but sure to be Qualcomm Snapdragon 810, paired with 3GB of RAM. For camera, the company has already verified the phone will carry a 16 megapixels f/1.8 camera developed in-house.