Good news for smart-watch fans in India, LG G Watch Urbane is now up for sale through Amazon. According to the listing observed on Amazon India website, it is available in 2 colour options of Silver and Gold at a price of Rs. 29,999 (approx US$472).
In terms of specs, the round dial watch Urbane sports a 1.3 inch P-OLED screen with a resolution of 320 x 320 pixels, and is powered by a 1.2GHz Snapdragon 400 SoC, paired with 512MB of RAM. It comes with a 4GB of built-in memory, heart rate sensor, a 410 mAh battery, 22mm replaceable straps. Measuring at 45.5 x 52.2 x 10.9mm, it is certified by IP67 for dust and water resistance.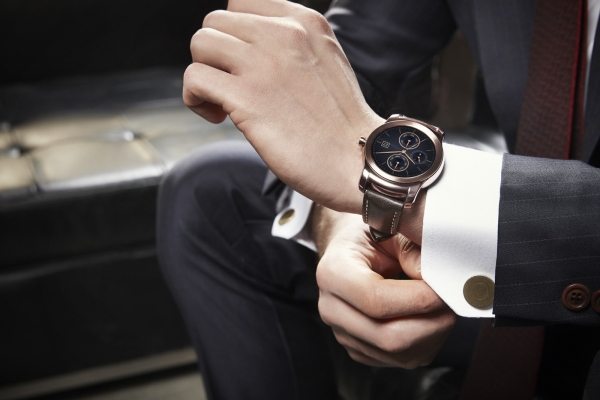 With similar amount one can buy a new high luster metallic body with premium leather strap Watch. However, Wi-Fi is the highlight feature of this watch wherein new Wi-Fi features in Android 5.1 update can be put to use. It will be interesting to see whether, buyers will flock this watch at such a high price point or not. However, affirmation from LG on the price is still not there, so we let you know once the pricing goes official.
Meta Description: LG G Watch Urbane is now up for sale through Amazon. It will be available in 2 colour options of Silver and Gold at a price of Rs. 29,999 (approx US$472)