If you are a tech geek who loves to play with mobile gadgets and who value handsets packed with the latest specifications, then you may want to keep your hands on the LG G Pad 2. It seems that LG could launch the descendant to the G Pad 8.3. Leaksfly revealed some specifications on his Weibo account today, rumoured to be as LG G Pad 2 by the Korean smartphone manufacturer.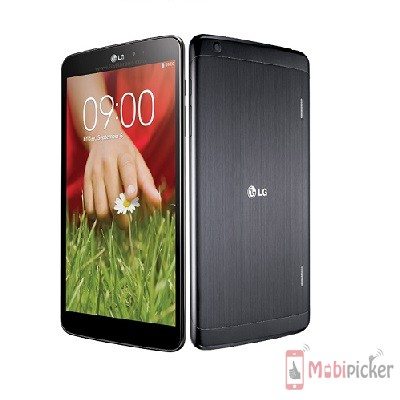 The LG G Pad 2 is expected to feature an 8.3-inch screen with 1080p resolution. Powering by Qualcomm Snapdragon 805 SoC and 3GB of RAM, the phablet is said to be adorned by 32GB of expandable memory. It also features an 8MP camera which will add poise to the flip side of the device while the front is fitted with a 5MP camera for selfie obsessed generation. Android 5.1 should be pre-installed in the device.
LG G Pad 2 is expected to release in October. However at what price and where it will get launched is yet to be confirmed.
The leak has come just after 20 days from the unveiling of specs of LG G Pro 3 by same source.  LG is also rumoured to have an all metal premium version of the LG G4 planned in later half of this year. Today only, the Korean company has launched it's freshly publicized LG Max in India at the price tag of INR 10,990 (US$ 172). The LG Max is also known as LG Bello II and the LG Prime II in other markets.