LG's next high-end project scheduled for March 2016 has been leaked much earlier than expectations. According to a tip received today morning, LG may announce a new phablet dubbed as LG G Flex 3 in March next year. The new device will be a successor to curved LG G Flex 2 which was unveiled in CES 2015.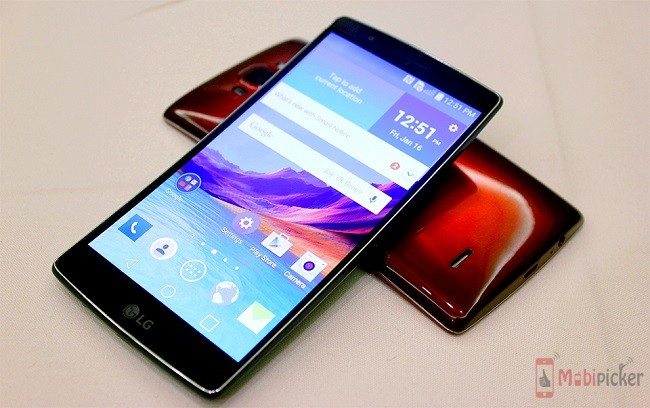 LG G Flex 3 will be powered by Qualcomm Snapdragon 820 and will house a 4GB of RAM. So if you are thinking that this will be again a hotter machine then you may be wrong. As today one of the reviewers has confirmed that no heating issues identified with the Qualcomm's SD820. Equipped with a 6-inch screen and 2K resolution, it will be made of metal body.
The device from LG will have 32GB of expandable storage, a 20.7megapixel rear camera and an 8MP front snapper for the selfie lovers. LG G Flex 3 is not only another model in the FLEX series but a specification upgrade device to LG G Flex 2, wherein every specification has been increased upto the expectations of a successor in the series. Be it in terms of chipset upgrade from SD810 to SD 820, a bigger screen size or better cameras. LG G Flex 2 has a 5.5 inch screen with 13MP rear and 2MP front camera.
It looks like fingerprint scanner has become an essential feature to be in a mobile device these days. Not to miss, this new phablet will arrive with a fingerprint scanner in the power button for an enhanced security. As it will be a premium category phone, we think it should be powered by a battery with capacity of 3,500mAh or more.
Currently the price at which LG G Flex 3 will land at market shelves is not known. However it is expected to be priced in high segment much like LG G Flex 2 and may come at somewhere in the range of Rs. 50,000-Rs. 60,000.
Needless to say, these are early rumors and we should not treat them as final configuration. We will be receiving more news on the device in coming days, till then take it with a grain of salt.