Let's see – today we have one almost-flagship-but-not-quite device along with one "flagship killer" and one best-specs-for-money smartphone. Let's see what differences between the three are, and which one is the best buy choice.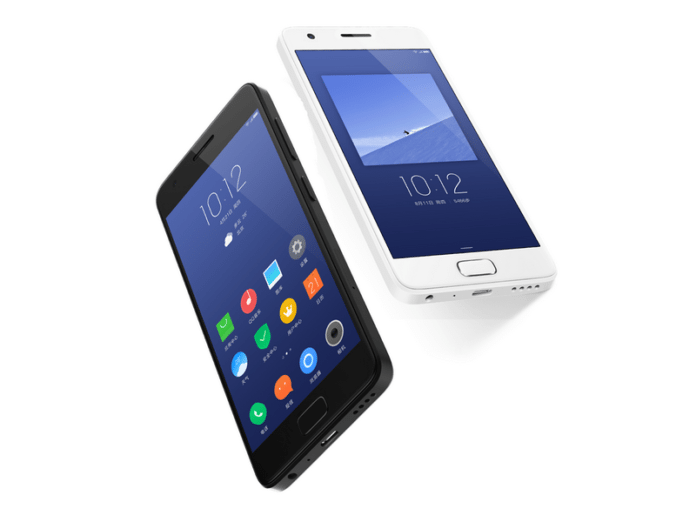 Dimensions, Design
Lenovo Z2 Plus looks really nice. Tightly packed, with a big Home screen and conveniently placed camera, making one pretty good looking smartphone. An extremely tough fiberglass body is giving the phone the premium feel of more expensive models, the Z2 Plus looks and feels premium. The design is similar to the one seen on iPhone 5/5s/SE, with the Z2 Plus being noticeably larger. The phone measures 141.6 x 69 x 8.5 mm, thus being an average sized 5-inch smartphone.
OnePlus 3 looks much better live than on photos, so before eliminating the device from the shop list because if its underwhelming looks check it out live, you might change your opinion. The phone is very thin; it features almost invisible bezels and two antenna bands on the upper and lower parts of the back side (similar to HTC's One series). It measures 152.7 x 74.7 x 7.4 mm, pretty compact for a 5.5-inch device.
The Moto G4 Plus is a budget model thus having an average looking chassis. Noticeable bezels, awkward-looking Home button, and uninteresting backside are the features that won't attract many looks, but the build looks sturdy, and in the end, that's all that matters. The phone measures 153 x 76.6 x 9.8 mm; a bit too thick, but not too large for a 5.5-inch device.
Hardware, Display
Lenovo Z2 Plus packs a Snapdragon 820 (2×2.15 GHz Kryo & 2×1.6 GHz Kryo along with Adreno 530 GPU); the same chipset is used on OnePlus 3, offering superior performance, especially on 1080p screens featured on both devices. The Z2 Plus offers a choice between 3GB/32GB and 4GB/64GB, sadly without expandable storage option. OnePlus 3 comes with 6 gigs of RAM and a 64 GB of internal storage which can't be expanded.
Moto G4 Plus offers a humbler processing engine; the phone comes with a Snapdragon 617 (4×1.5 GHz Cortex-A53 & 4×1.2 GHz Cortex-A53 coupled with Adreno 405 GPU). Not as powerful as 820, but 617 will get the work done, although not so snappy as 820-equipped devices. The phone comes in three flavors – 2GB/16GB; 3GB/32GB and 4GB/64GB. Storage can be expanded, so the best option is buying 3GB/32GB version since additional GB of RAM won't make much change when coupled with Snapdragon 617.
Lenovo Z2 Plus features a 5-inch, 1080p LTPS (Low-Temperature Poly-Silicon) IPS LCD screen offering natural-looking colors, high response time and low power consumption. The size is perfect, enabling one hand use.
OnePlus 3 has a 5.5-inch 1080p Optic AMOLED display; Rich colors, deep blacks, and high viewing angles are features you can expect from it. 5.5-inch is a great size for watching videos and surfing the Web.
The Moto G4 Plus comes with a 5.5-inch 1080p, IPS LCD screen offering high viewing angles, natural colors, and is great for any kind of work you might use it for.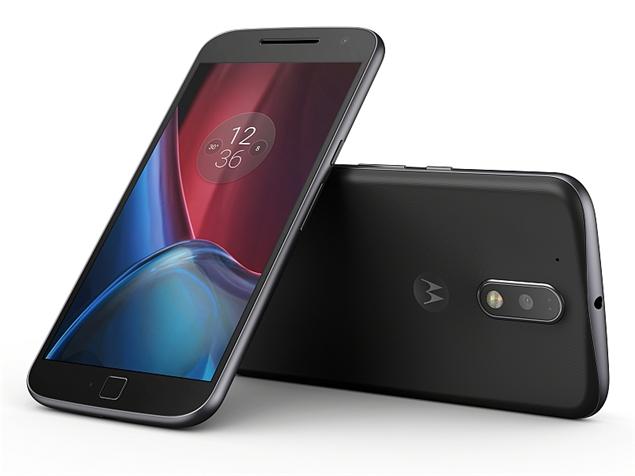 Camera
OnePlus 3 is equipped with a 16 MP (f/2.0) main snapper, featuring phase detection autofocus, OIS, LED flash, and HDR. The main camera can record 2160p(4K) videos at 30fps. Photos taken with OnePlus 3 are solid, sharp, but with noticeable noise when taken under low light conditions. The selfie camera counts 8 MP (f/2.0) and is capable of recording 1080p videos.
Lenovo Z2 Plus comes with a 13 MP (f/2.2) main camera sensor, offering phase detection autofocus, LED flash, and HDR. The camera can take 2160p at 30fps videos. Photos are solid, but not excellent. The front-facing camera counts 8 MP (f/2.0) and can record 1080p videos.
The Moto G4 Plus has a 16 MP main camera (f/2.0) supporting phase detection & laser autofocus, dual-LED flash, and auto-HDR. It can record 1080p at 30fps videos. The selfie camera counts 5 MP (f/2.2).
Battery, Software
The Z2 Plus is equipped with a 3500 mAh power bank; a battery this large should provide you with two days of use without the need for a recharge. The phone runs under Android Marshmallow coated with ZUI 2.0 user interface.
OnePlus 3 features a 3000 mAh battery, enough for one full day of use. It runs Android Marshmallow, but the Nougat update should land in the future.
The Moto G4 Plus packs a 3000 mAh battery and comes equipped with Android Marshmallow. Since Motorola ships new Android version to many of its devices, you can expect Nougat to become available sometime in the future.
All models come with a fingerprint sensor and all feature quick charge technology.
Conclusion
When choosing between Lenovo Z2 Plus and OnePlus 3 the screen should be your main concern. Both models offer supreme hardware, tough chassis, and awesome screens. The cameras are similar, so the main concern should be which display size you prefer. Lenovo Z2 Plus (64GB) can be found for Rs 19,999 ($300) at Amazon, while OnePlus 3 can be grabbed for Rs 27,999 ($420). Is a bigger screen, two gigs of RAM and a metal body worth the price difference? Well, if really wanting a 5.5-inch screen device pick OnePlus 3. Otherwise, pick Lenovo Z2 Plus; 4 GB of RAM are more than enough, both phones pack Snapdragon 820, and a fiberglass case might prove tougher than a metal one (and less prone to scars left after the phone lands on a hard surface).
The Moto G4 Plus is a budget device for all wanting a cheap 5.5-inch smartphone. It can be picked up (32GB) for Rs 13,499 (around $200). If wanting to buy Moto G4 Plus, think about Xiaomi Redmi Note 3 Pro; it offers the same screen, the same amount of RAM and storage while offering more potent Snapdragon 650.