Lenovo Yoga Tab 3 LTE was finally launched on Thursday. This version was released in India alongside the Tab 2 A7-20, which was introduced last month during the IFA trade show and was priced at Rs. 16,999.
According to NDTB Gadgets, the Lenovo Yoga Tab 3 LTE, features an 8-inch  HD screen and a resolution of 1280×800 pixels. It runs Android 5.1 Lollipop operating system. The tablet features the company's own AnyPen technology as well, which allows users to use anything like a pencil or a fork as a style for the display. It is powered by a quad-core Qualcomm Snapdragon 210 CPU of 1.3GHz, paired with 1GB of RAM and an  Adreno 304 GPU.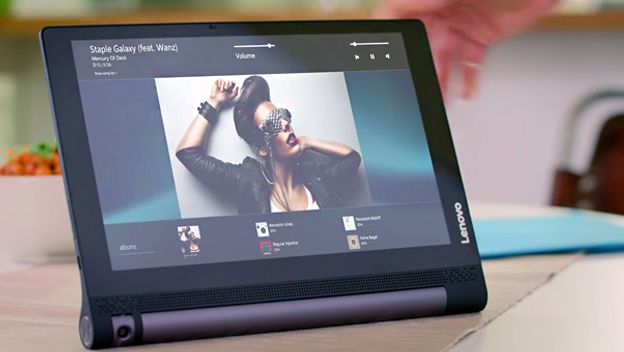 Additionally, it has an 8-megapixel 180-degree auto focus rotational camera and a 16GB internal storage, which can be further extended up to 128GB via a MicroSD card. The tablet is backed by a 6200mAh battery. It measures 210x146x3.0mm and houses speakers that are powered by Dolby Atmos.
Besides the Yoga Tab 3, Lenovo also introduced Tab 2 A7-20 in India, priced at Rs. 5,499. This tablet features a 7-inch  HD display, a quad-core 1.3GHz MediaTek CPU and 1GB of RAM. The 8GB internal storage is expandable to 32GB via MicroSD card. It comes with a 2-megapixel rear camera, a 0.3-megapixel selfie unit and a battery of 3450mAh. This is a Wi-Fi only tablet and does not feature SIM support.