Lenovo Phab 2 Pro is not just another smartphone – it's different from other smartphones. What sets the Lenovo Phab 2 Pro apart is the Tango technology. Phab 2 Pro is the world's first smartphone to include Tango – a new technology from Google that enables augmented reality (AR) gaming and utilities. Tango looks like complete magic – when you look through the Phab 2 Pro you'll see objects and information overlaid onto the real world – pretty much like Pokemon being embedded onto the real world!
At Mobile World Congress (MWC) in Barcelona, Lenovo partnered with Google to show the magic a Tango-enabled phone can bring into your everyday life. There are a number of wonderful and useful things that you can do with the power of Tango. You can measure objects with just your phone. Or even visualize furniture – new table or sofa – to see how it fits into your home ambiance. Tango also enables you to play with your "virtual" pet. The new augmented reality technology from Google literally turns the real world into a futuristic virtual fantasy world by combining augmented reality and real world information.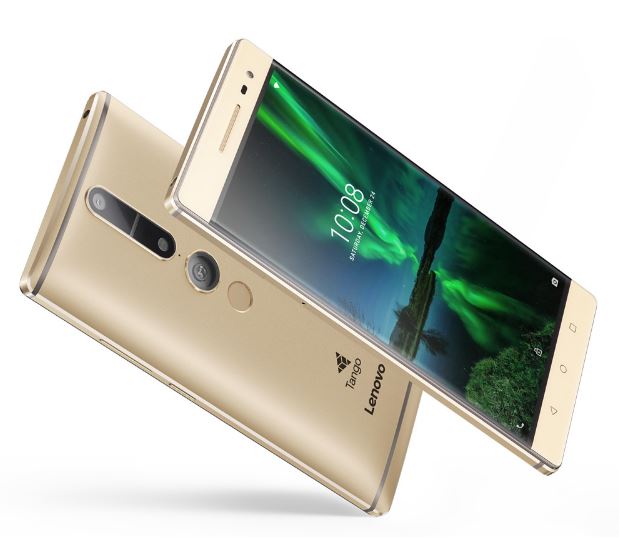 Experience Real World Like Never Before With Phab 2 Pro
There are many Tango apps already available in Google Play Store. Apps like Lowe's Home Improvement, Phantogeist, Raise, and Woorld help you experience the full power of Tango.
Lowe's Home Improvement
Wish to see how a new refrigerator looks when you actually buy it and place it in your house? Wish to evaluate how a new sofa fits into the ambiance of your new home? Well, Lowe's Home Improvement will let you arrange things with the tip of your finger and place them wherever you want to. All you need to do is view through your phone to get a realistic feel about how the objects look like when placed in the real world.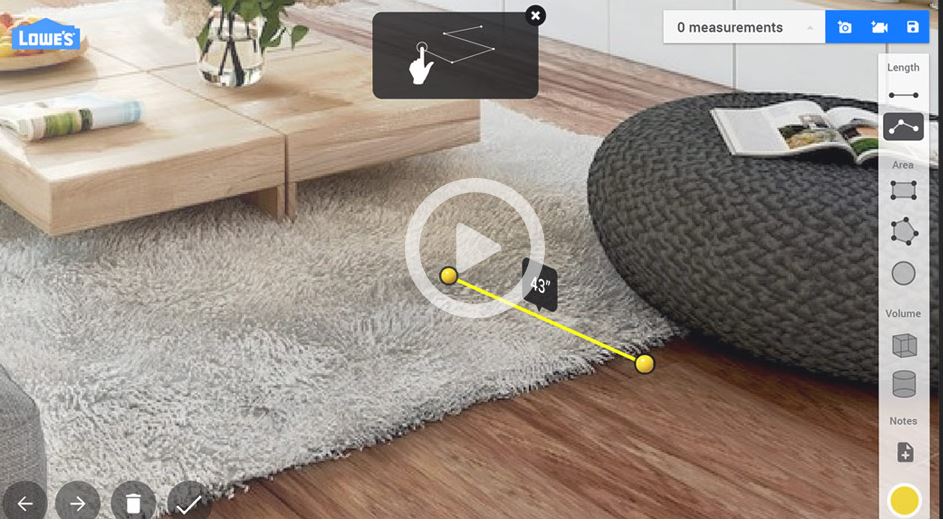 Phantogeist
Bored on a Saturday afternoon and looking for some fun? With Phantogeist, your real world becomes inhabited by phantom-like creatures trying to catch you. You will need to protect yourself by shooting projectiles or finding hidden portals. Phantom-like creatures look almost real and you will be left wondering whether they are actually part of the virtual world!
Raise
This game by Iguanabee lets you pick a pet from 3D library and take him wherever you go. If you don't own a puppy and always wished you had one, Tango can help you train your virtual puppy. You can even teach him where his food is. Instagram freaks can share photos of the puppy as he grows into a dog. Fun, isn't it?
Woorld
That's not a typo – the app is called Woorld. Funomena's whimsical sandbox game Woorld lets you create a miniature virtual playground inside your home! Your task is to help the tiny Explorer figure out how Woorld works and then reunite them with their friends.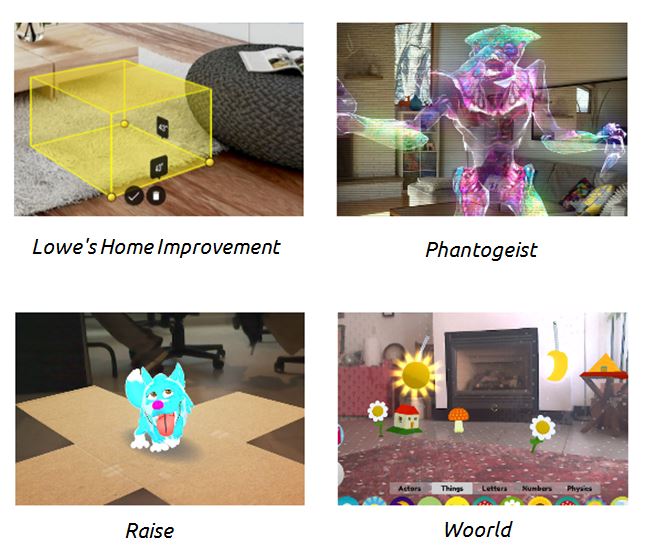 Lenovo Phab 2 Pro Features and Specs
Qualcomm Snapdragon 652 Processor
4GB RAM, 64GB storage space
6.4-inch  1440×2560 resolution QHD display
16MP rear camera, 8MP front camera with 0.3 seconds super-fast focus
Dolby Atmos 5.1 Audio Capture, 3 mics with 360 voice, Noise-cancelling
8.9mm aluminium unibody
Fingerprint scanner (on the rear)
2.5D Curved Glass
4050mAh battery with 2.4x turbo charging
The Snapdragon 652 processor optimized for Tango technology. Sporting a 6.4-inch QHD display, the Phab 2 Pro has amazing camera specs – 16MP rear and 8MP front camera. The smartphone comes with support for augmented reality gaming and augmented reality utilities and supports these like no other smartphone. Tango is what sets the Lenovo Phab 2 Pro apart from all the other smartphones out there.
Priced at $499, the phone is expected to be released anytime this month. What do you think about the Phab 2 Pro? Planning to buy one? Share your thoughts in the comments section.