The popular Chinese Smartphone manufacturer Lenovo, which once was said to replace Samsung as the leader of Android devices is planning to introduce a Windows 10 based smartphone. This news comes as a surprise, as this is the time when every other smartphone manufacturer is withdrawing from Windows and planning on remaining loyal to world's most popular mobile OS i.e., Android. The new device has been named as SoftBank 503LV.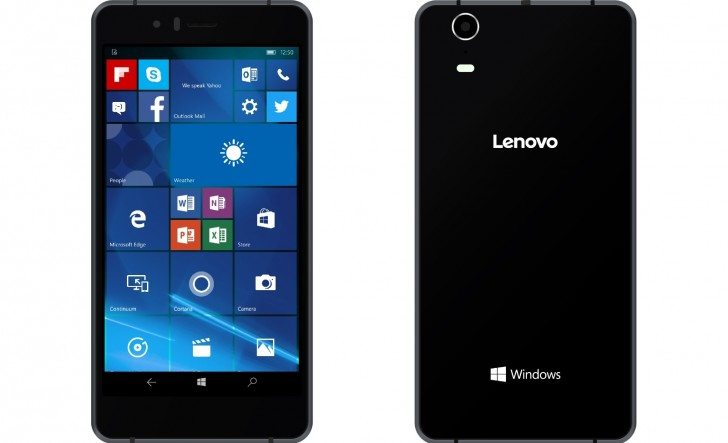 However, this new venture by Lenovo is not a permanent one, SoftBank 503LV will not mark the beginning of any series of Windows phones by Lenovo, rather SoftBank 503LV is a unique offering from Lenovo. It marks the beginning as well as the end of Windows Smartphones by Lenovo. The reason behind this unique venture of Lenovo is its contract with Japanese carrier SoftBank, which is planning to add more to its existing series of handsets. They requested Lenovo to develop a Windows 10 device, as a result of which Lenovo has announced this new Windows 10 smartphone. Now a key point here is that this phone comes on a contract with Softbank, so it will not be available outside Japan.
Coming to the hardware and features of the SoftBank 503LV, it sports a 5-inch HD display fueled by a 2,250 mAh battery. On the storage front, Lenovo is offering 3 GB RAM and 32 GB of internal storage. The primary camera is an 8MP lens and on the front, there is a 5-megapixel shooter for selfies and video calls.
Stay connected for more news and updates from the world of technology and leave your queries and suggestions in the comment box below.