Even after acquiring Motorola in 2014, Lenovo hasn't cut down on releasing smartphones under its own brand name. The smartphone was released in the Indian market couple of months ago and has received rave reviews from the buyers.
Lenovo K6 Power is only available in the flash sales on Flipkart, and one such sale is happening tomorrow. The sale happening tomorrow will also see the debut for 4 GB variant of K6 Power, alongside the regular 2 GB and 3 GB versions. It will be priced Rs. 1,000 over the 3 GB K6 Power. In case, you haven't been able to book a K6 Power until now, we are here to help you.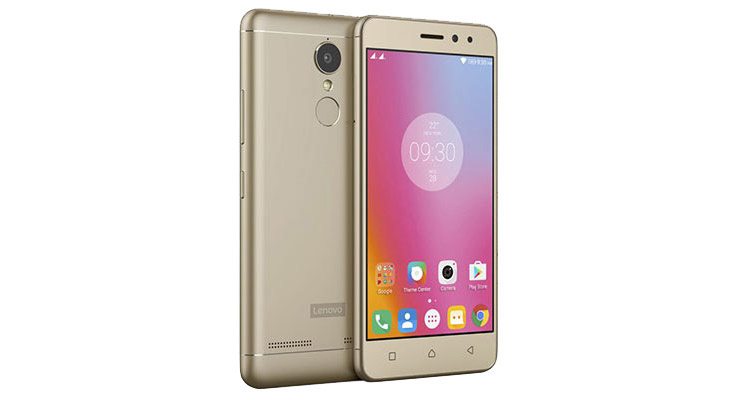 First thing first, the next flash sale for Lenovo K6 power is happening tomorrow i.e. January 31 at 12:00 PM on Flipkart. There will be three variants of Lenovo K6 Power on sale – 2 GB RAM +16 GB Storage, 3 GB RAM +32 GB Storage and 4 GB RAM +32 GB Storage.
Flash sales are tricky, so you need to act fast and be prepared. Following is a list of things you should do in order to secure a unit for yourself tomorrow.
Always login beforehand – The stocks are limited so the time is precious. You can't afford to lost couple of minutes logging in. Five minute is ideal. Hence, log in by 11:55, at least.
Add Shipping Address – Make sure the address where you want the smartphone to be shipped is added in your account before the sale begins. It saves a lot of time.
Save your Debit/Credit Card info – In case, you plan on using a card for payment purpose, make sure the same is added to your Flipkart account. You can do so by going to Your Account >> My Saved Cards >> Add New Card on the top right corner.
Reliable Connection – If possible, make use of WiFi to avoid connection drop issues during the sale. The success rate is pretty higher on WiFi compared to Mobile networks.
That's it! If you follow all the steps mentioned above, we are pretty sure you will be able to buy a Lenovo K6 Power unit for yourself tomorrow.
For those who don't know, Lenovo K6 Power is a 5-Inch Full HD display smartphone powered by Qualcomm Snapdragon 430 Chipset and Adreno 505. It comes in three variants – 2GB RAM + 16GB storage, 3GB RAM + 32GB storage, and 4GB RAM + 32GB storage. Camera department of K6 power comprises of 13 MP rear and 8 MP front shooters of decent quality. The highlighting factor about the Lenovo K6 Power is its beefy 4000 mAh battery which lasts 2 days on moderate usage.
You can check more about Lenovo K6 Power on Flipkart.
Also Check