The Lenovo K3 Note successor is scheduled to launch on January 5th in New Delhi, India. As we are moving near to launch, the company is teasing more and more features to attract and advise the customers to hold their purchase for upcoming budget phablet, the Lenovo K4 Note. Lenovo has already confirmed that the phone will pack 3GB of RAM, and today it tweeted to confirm the existence of fingerprint scanner and NFC connectivity on the device.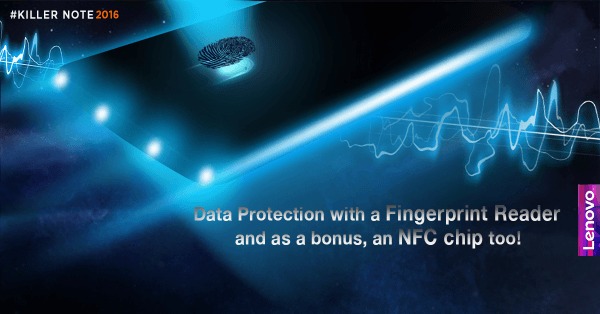 Lenovo has not disclosed all the specs, however, few rumors suggest that the K4 Note will be powered by the MediaTek's Helio X10 SoC, paired with 32GB onboard storage.
Although we are yet to see complete features list, the Lenovo K4 Note seems the closest rival to Xiaomi Redmi Note 3. Though the Redmi Note 3 is not available in India, where the K4 Note will start its journey, but the customers are still purchasing the handset from third-party retailers like Gearbest, Everbuying, Banggood etc.
Which will be your next smartphone between the Xiaomi Redmi Note 3 and the Lenovo K4 Note?