LEGO needs no introduction. The colorful interlocking plastic bricks have continued to entertain kids for many generations. The company has got something exciting to offer this year – a NASA Apollo Saturn V !! After a year in development, The Lego Group has unveiled the official images of the LEGO Ideas 21309 NASA Apollo Saturn V designed by LEGO Ideas members.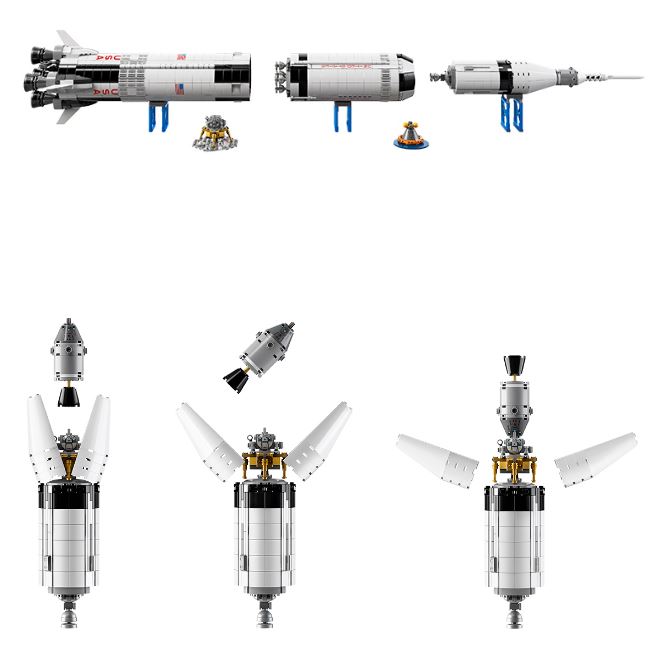 LEGO NASA Apollo Saturn V unveiled
Kids will find this really entertaining and can keep themselves engaged for hours together! LEGO has never failed to entertain kids and this time, it's taking entertainment one notch higher with its NASA Apollo Saturn V offering. Designed by LEGO Ideas members Felix Stiessen, Valérie Roche and with 1969 LEGO elements, the 21309 NASA Apollo Saturn V rockets its way into LEGO Ideas history as the tallest LEGO Ideas set, as well as the one containing most elements.
With the new LEGO offering, you get to build 3 stages of the stunning meter-high rocket and you can show off the model by displaying it on the stand. You can even offload the S-IC and S-II sections, dock the lunar ladder with command service module and complete a successful landing mission!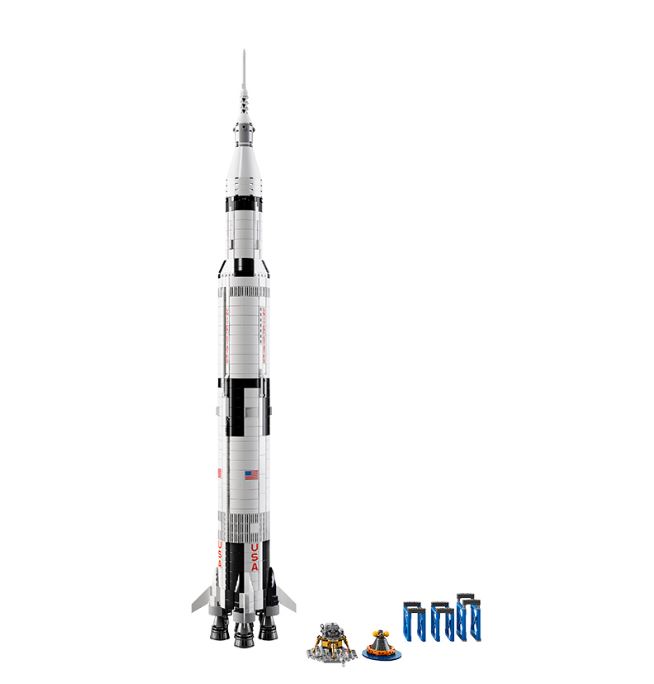 LEGO's passion for space exploration
The collaboration effort by the designers isn't to be under-estimated – Felix Stiessen and Valérie Roche beat the odds with their wonderfully brick built version of the iconic Apollo rocket. The collaboration tested their skills in hundreds of ways and served to benefit the project as a whole. Their collaborative spirit was embraced by LEGO design team, who made sincere efforts to ensure it lived up to LEGO quality standards.
"There were often times when one of us abandoned the project for a few weeks and came back to it later; however, thanks to the fact that it is a collaborative project, it was always the case that one of us continued making progress on the project and re-motivated the other" says Felix.
NASA Apollo Saturn V availability and price
The 1 meter high (approximately 1:110 scale) icon of space exploration will be available in stores from the 1st of June, 2017 for a retail price of  USD 119.99 / EURO 119.99 / GBP 109.99.
Don't forget to check: Top 10 Best Turn Based Strategy Games for PC 2017