Note: Please scroll down for the latest updates on this news.
Chinese tech company LeEco has been growing in India at an alarming pace, and one of the company's biggest announcements will be the arrival of its Super TV lineup. With a hashtag labelled 'The Future Is Big', one could easily figure out that the manufacturer intends on releasing large screen television products that do not just carry an impressive aesthetic element to them, but they will be priced at a far more affordable range compared to the rest of the competition.
During the CES 2016 trade show, LeEco showcased its Super 4 Max65 Blade, and as the name suggests, the company was marketing its latest large-screen TV as being the thinnest 65-inch television to be sold. Featuring a thickness of just 3.9mm, you'd definitely need to have steady fingers to carry and assemble this massive television.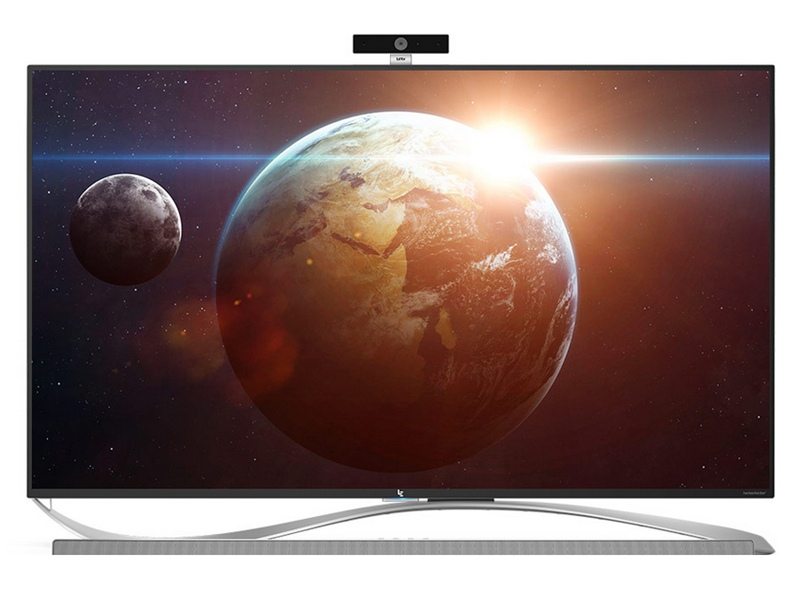 Earlier this year in China, LeEco managed to unveil two TVs named Super 4 X50 Pro and Super 4 X50. Both of these television products radiate a 4K resolution, although the notable difference between the Pro version and the regular one will be that you will be able to view 3D content on the former. Both TVs also pack impressive hardware underneath their large frame so that you will not have to experience those unnecessary hitches when browsing on a Smart TV, so that's a welcome feature. While there are several products that the manufacturer has announced overseas, the real question is which Super TV models are going to be announced in India?
Our gut tells us that all three models are going to be announced, along with superior price and 'after sales' support too. LeEco is not just known for manufacturing large screen television products; the company is also prepping to announce a powerful Android smartphone packing a Snapdragon 821, so it is also possible that we get to hear a small briefing regarding this.
Since these are our guesses, we will be informing you guys with all the latest info including features, price, and availability details of LeEco Super TV as soon as the announcement goes live today, so keep checking this post in short intervals.
Live Updates
12:11 PM: A video is being played at the event. The clip highlights LeEco's achievements up till now across various categories and platforms like television, smartphones, etc. The actual event will kick off in a few minutes it seems.
12:22 PM: Finally, the event has begun and Atul Jain, LeEco India COO, is giving a speech about the achievements of the company. He is talking about the position of televisions in the Indian market.
12: 35 PM: Jain claims that LeEco will bring in the "TV 3.0" era with its connected ecosystem. The SuperTVs will get live updates for improving the user experience, and the pricing scheme will be disruptive in the market.
12:45 PM: Mr. Jain took the stage again and introduced the EUI 5.5TV. It is also called Springer for the SuperTVs and will come with LeView, LeVidi, Live, PanoSearch, etc. The SuperTVs come with an LE Key that has got shortcuts for the frequently used apps. The TVs also come with motion and gesture control.
12:55 PM: The Super 3 series have been launched and come with 4K UHD screen, wide color gamut NTSC 85%, Dolby Audio, dual USB 3.0, Bluetooth 4.0, dual WiFi, 3 HDMI ports, and many more great features. The Super 3 series look premium, thanks to the metal base. Under the hood is a 6A928 processor coupled with 3GB RAM and 16GB storage.
1:00 PM: India's first LeSuper TVs have been introduced, named Super3 X55, Super 3 65, and Super3 Max65. These TVs come with 2 years standard warranty, while the panel warranty is 4 years.
1:15 PM: The new TVs will be sold on LeMall and Flipkart sites exclusively, combined with INR 5000 cashback and special offers. You can pre-order the TVs from 10th August. The Super3 X55 costs Rs.59,790, while the Super3 65 costs Rs. 99,790. The most expensive of all three is the Super3 Max65, priced at Rs. 1,49,790. The company has 333 service centers in the country and a 24×7 call center.
1:20 PM: The launch event has concluded. The new LeEco SuperTVs are now available for media to check out. We will soon bring you more details about the new TVs. Stay tuned.