Today we have a clash of two powerhouses. Both LeEco Le Pro 3 and Xiaomi Mi 5s Plus are equipped with the newest and strongest Qualcomm's processor – the Snapdragon 821. Both models come with a 1080p display, both feature excellent cameras and premium chassis. Let's see which one is a better buy.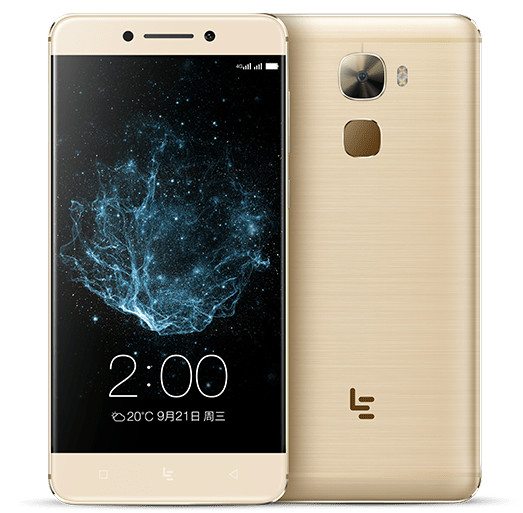 Dimensions, Design
The Le Pro 3 looks very extravagant with 2.5 glass display coating and nonexistent bezels. One the back you'll find the camera lens and a fingerprint scanner placed on the upper middle part. With two antenna bands, the phone follows a design philosophy first used by HTC on the company's One (M7) model. LeEco Le Pro 3 measures 151.4 x 73.9 x 7.5 mm, noticeably less than the Mi 5s Plus (154.6 x 77.7 x 8 mm). The Mi 5s Plus doesn't follow the design of its smaller brother, the Mi 5s. The phone sports less attractive design, similar to the one found on Redmi series models, with three soft keys below the display and the dual-camera lens placed on the upper middle part of the backside, just over the fingerprint sensor. The front is dominated by a large 5.7-inch display, with visible bezels and thin profile.
Hardware, Display
Both models pack the new Snapdragon 821, with LeEco Le Pro 3 featuring maximum clock speeds (2×2.35 GHz Kryo & 2×2.0 GHz Kryo along with Adreno 530 GPU); the Mi 5s features the same clock of performance cluster, with the speed of power-efficient cluster being a bit lowered (1.6GHz compared to 2.0GHz found on the Le Pro 3). Snapdragon 821 is a monster of a chipset, with the Le Pro 3 being one of the most powerful devices at the moment, achieving more than 163,000 points. Xiaomi Mi5s plus also can push the borders with its score reaching 140,000 points. The Le Pro 3 is available in many flavors. You can pick between 4 gigs of RAM and 32GB/64GB of storage and 6 GB of RAM and 64GB/128GB of storage. The storage can't be expanded.
The Mi 5s Plus is available in two editions; one features 4 gigs of RAM and 64 GB of storage, while the other offers 6 GB of RAM and 128 GB of storage, that can't be expanded.
The Mi 5s Plus features a 5.7-inch 1080p IPS LCD display. The huge screen is perfect for any type of activity. Gaming, watching videos, web surfing, book reading, all will be excellent on this huge screen. The sharpness is solid (386 ppi pixel density) and the Snapdragon 821 will be a beast on 1080p resolution.
The Le Pro 3 comes with a slightly smaller 5.5-inch 1080p IPS LCD screen. IT has a high sharpness (403 ppi pixel density) and its size is perfect for all except one hand usage. IPS LCD matrix offers vibrant colors (bot not oversaturated like on AMOLED displays) and huge viewing angles.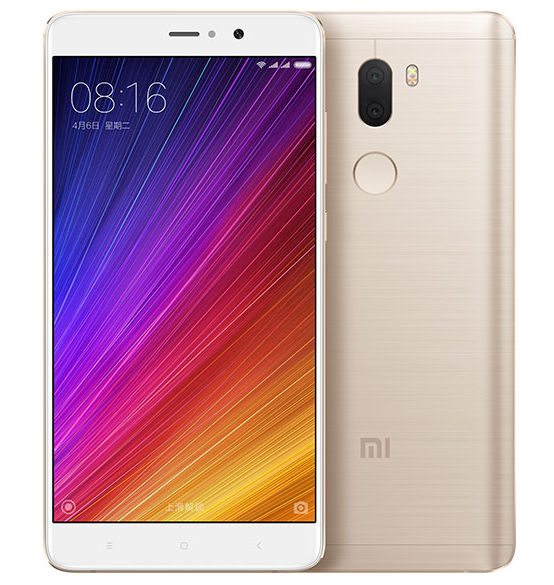 Camera
The Mi 5s Plus comes with a dual-camera setup found on some recent flagship devices (Huawei P9, LG G5, Apple iPhone 7 Plus). There are two 12 MP (f/2.0) sensors on the back, offering superb bokeh effect and high-quality photos no matter where they are taken. Low light performance is great and the camera supports phase detection autofocus, dual-LED flash, large pixel (1.55 um) size, and auto-HDR. The main camera can record 2160p at 30fps videos. The selfie camera counts 4 MP (f/2.0) and can record 1080p videos.
LeEco Le Pro 3 is equipped with "just" one camera sensor on the back. It counts 16 MP (f/2.03), has a great quality, and supports phase detection autofocus, dual-LED flash, and HDR. It can record 2160p videos at 30fps, and well as slow-mo 720p at 120fps videos. The front-facing camera has 8 MP (f/2.0) and can record 1080p videos.
Battery, Software
The Mi 5s Plus is equipped with a huge 3800 mAh battery (Galaxy Note 7, sporting the same sized screen comes with a 3500 mAh battery). The phone runs under Android Marshmallow coated with Xiaomi's MIUI.
LeEco Le 3 Plus features an enormous 4070 power bank that should be able to give you three whole days of usage. The phone comes with Android Marshmallow coated with eUI 5.8 user interface.
Both models come with a fingerprint sensor and support fast battery charging.
Conclusion
Well, picking the winner is really hard here. Both phones feature top hardware, excellent screens and quality metal bodies. Xiaomi features a better camera, while Le Pro 3 looks better. Price-wise, the Le Pro 3 should cost (32 GB version) around Rs 18,000 ($270) when it becomes available; a great price considering what you get.
The Mi 5s Plus can be reserved on Xiaomi's site for $529 (128 GB edition), almost double the cost of LeEco's model. If wanting a quality extremely powerful model that won't cost you a fortune pick the Le Pro 3. If going for a 5.7-inch screen and a great camera while at the same time having a relatively high budget, pick the Mi 5s Plus. At the end, no matter which phone you choose they both will give you a fantastic experience.