China's LeEco is all set to unveil its flagship smartphone LeEco Le Pro 3 on Sept. 21. One of the recent teasers LeEco Le Pro 3 show a massive battery falling from sky. It indicates that the smartphone will be packed with huge battery and its leaked specs suggest that it will faster performance.
A Chinese actor has shared two photos of Le Pro 3 on Weibo. LeEco's official Weibo account has confirmed that the actor is indeed holding the upcoming Le Pro 3 flagship smartphone, GSMArena reported citing TechUpdate3 as its source.
LeEco Le Pro 3 Specs, Features
According to the leaked images the device will come in two versions. One will have 5.5-inch screen with 2.5D curved glass protection. It will support full HD resolution of 1080 x 1920 pixels. The LeEco Le Pro 3 is likely to be among the first smartphones that will run Qualcomm's Snapdragon 821 processor.
The LeEco Le Pro 3 will come with 6 GB of RAM. It will have native storage of 64 GB. The smartphone will have 16-megapixel rear camera and 8-megapixel front camera for snapping selfies. It is rumored to come with a 4,070 mAh battery.
The higher-end variant of the Le Pro 3 will come with 5.7-inch Quad HD screen. It will have 8 GB of RAM and internal storage of 256GB. The device will feature 13-megapixel dual rear camera and 16-megapixel front camera.
It will come packed with 5,000 mAh battery. The smartphone is likely to include other connectivity features like 4G LTE, Wi-Fi 802.11ac, VoLTE and Bluetooth.The battery of both variants are expected to carry support for fast charging.
The Le Pro 3 will be a premium flagship that is rumored to arrive with a full metal body. The fingerprint scanner will be located on the back underneath the camera.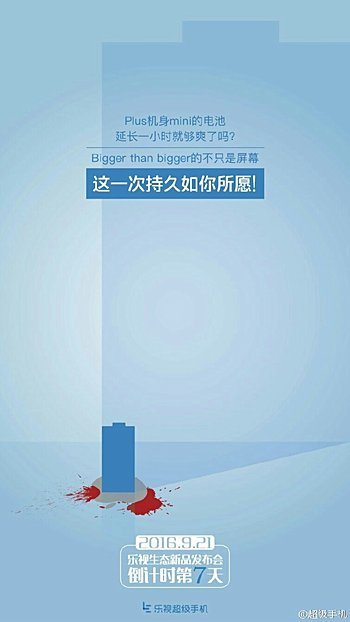 LeEco Pro 3 Price, Release Date

LeEco Pro 3 price has been already leaked before its official announcement. It is estimated to cost between $314.16 (Rs 21,035.70) and $448.86 (Rs 30,055.01) for the base variant.
The higher-end variant is likely to be priced between $463.83 (Rs 31,057.38) and $598.53 (Rs. 40,076.70), NDTV reported. It will be unveiled to the world on Sept. 21.