The Lenovo K4 Note has been selling like hot cakes in the mid-segment smartphone market. At a price tag of INR 11,999, the K4 Note offers great features and amazing performance.
But this isn't the only device featuring such cool features at the same or even at a lower price. Yes, we're talking about the LeEco Le 1s (formerly LeTV). Within a very short span of time, this Chinese smartphone manufacturer has made a respectable place for itself in the market and is already making ripples in the industry. One thing that we all know that it is giving a stiff competition to the K4 Note.
So where exactly do these phones differ from each other? Let's find out.
LeEco Le 1s vs. Lenovo K4 Note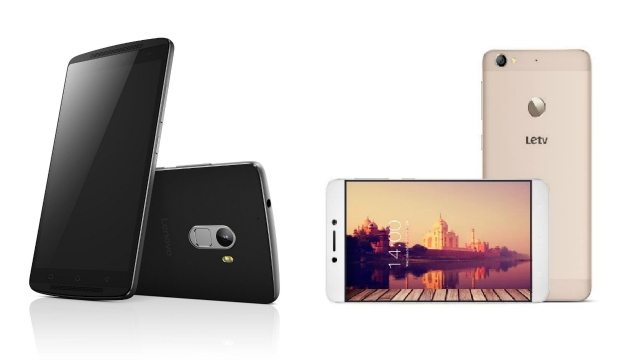 Looks: In terms of design, the LeEco Le 1s with its aircraft-grade all aluminun body has a clear edge over the Lenovo K4 Note. Though the new K4 Note looks much better with the new Vibe design than its predecessor K3 Note, but it still doesn't stand a chance against the Le 1s, which gives a true premium feel.
Performance: In performance too, LeEco Le 1s with a 32 GB internal memory and an octa-core MediaTek Helio X10 has a clear edge over the K4 Note, which has a 16GB internal memory and is powered by a 64-bit octa-core MediaTek MT6753 chipset. The cores of the Helio X10 are clocked at a much higher 2.2GHz over the 1.5 GHz of the MT6753 chipset.
Camera and Battery: Camera specs of both these phones are almost identical and we haven't been able to compare the picture qualities from both these devices yet. The K4 Note has a slightly larger battery of 3300 mAh over the 3000 mAh battery of the Le 1s.
Extra Features: Both the phones get a fingerprint sensor. But the Le 1s gets USB Type-C which supports faster charging and faster data transfer apart from providing a hassle-free connector.
The K4 Note, however, takes a lead when it comes to some extra features. It supports Virtual Reality and even comes with a native VR mode that allows you to convert any content to VR content. There's also an ANT VR headset made especially for this phone. It also has dual stereo speakers at the front (just like Moto handset) and employs TheatreMax technology for an enriching experience. It also has a much cleaner Android 5.1 Lollipop OS which will be more preferred by users over the custom UI provided by LeEco.
Price and Verdict
Both these devices are amazing and truly value for money. The LeEco Le 1s comes at a slightly less price of  Rs. 10,999 over K4 Note's price of Rs. 11,999. K4 Note is exclusively being sold by Amazon. Though LeEco isn't such a huge brand name as Lenovo, but still it is a great device to consider. If you want looks and the latest tech (except VR), go for the Le 1s. But if a virtual reality experience is what you are looking for, the K4 Note is the best choice in this budget.