Lee Min Ho, a South Korean actor and singer who first gained widespread fame in Korea and parts of Asia with his role as Gu Jun-pyo in Boys Over Flowers, is most famous for his leading role in The Legend of the Blue Sea. Having established himself as a top Hallyu star, Lee Min Ho is almost always busy. He's now working on his most recent film, a documentary on Korea's Demilitarized Zone (DMZ).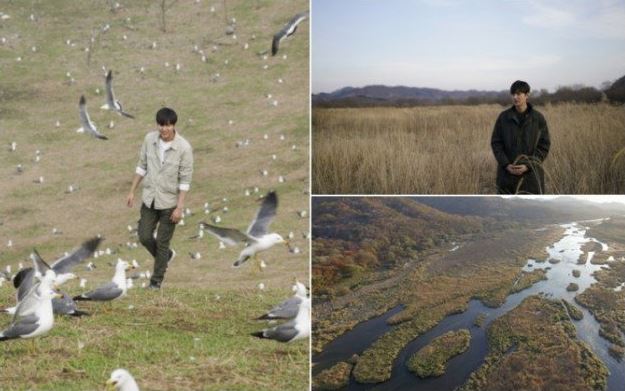 Lee Min Ho confesses he felt guilty and nervous when filming in DMZ
In a recent press conference, Lee Min Ho has shared his feelings about his latest documentary. In addition to taking on the lead role in the documentary, Lee Min Ho has also taken up the job of narration. When promoting the documentary in the press conference, Lee Min Ho revealed the reasons behind him opting for the documentary.
One, Lee Min Ho says, is the love he has for documentary films. He stressed that he has always wanted to be part of the making of a documentary and this would be a nice opportunity to fulfill his dreams. And now for the most important reason – Lee Min Ho has revealed that he took up the documentary to create awareness about DMZ's unique wildlife ecosystem.
The actor goes on to mention about how he initially felt nervous when he first arrived at the world's most dangerous border site. He also confessed that he felt guilty looking at the young soldiers guarding the border.
"All the soldiers stationed at the DMZ were very young. I felt a sense of guilt…"