Isn't it just cute when actors show their support to their actor friends? A similar case of affection just came into limelight when actor Lee Min Ho sent a huge food cart to his actor friend, Choi Jin Hyuk's' new drama which will be aired on OCN, in Ilsan, South Korea. Both the actors are friends since 2013 when they both started working together for the "Heirs" drama television series.
During the shoot, both the actors grew closer to each other and their bromance blossomed eventually. Since then, the actors were spotted hanging out with each other. Speaking about Lee Min Ho's pleasant gesture, in the photos clicked on the set of "Tunnel", it can be seen that Choi Jin Hyuk is posing joyously in front of the banner which says: "Hyung, eat a lot so you can do well!", sent by Lee Min Ho.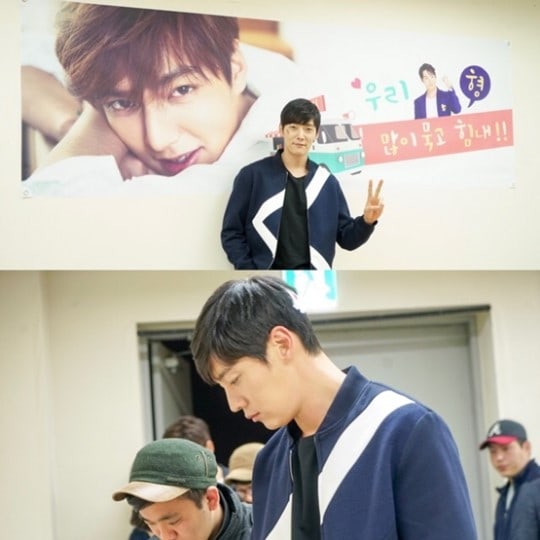 How did the surprise food cart made Choi Jin Hyuk feel, a source from the production team said: "Because of hallyu star Lee Min Ho's gift, all the staff members were able to happily eat a delicious dinner. Plus, the atmosphere on set became noticeably brighter because of his surprise gift." Of course, surprise gifts from a close friend is always a joyful event and enlightens the mood of everyone around.
The whole incident also lightened up the mood on the sets further giving everyone on set a much-needed break. Both the actors Lee Min Ho and Choi Jin Hyuk were unavailable to comment on the same. Tunnel airs on every Saturday and Sunday at 10:00 PM KST. Stay tuned with us for more updates. Keep up!