AMD's ambitious plans to take on Nvidia in the GPU space with its Vega architecture based Graphics Cards looks promising enough, at least for now. Conceived and executed over 5 years, AMD's new Vega architecture enables new possibilities in PC gaming, professional design and machine intelligence, which haven't been addressed effectively by previous generation GPU architectures. Apart from other high performance features, AMD's Vega architecture sports revolutionary memory subsystem that enables GPUs to address very large data sets spread across a mix of memory types. There have been many rumors about the upcoming AMD Radeon Vega Graphics Cards. One latest leak reveals more details.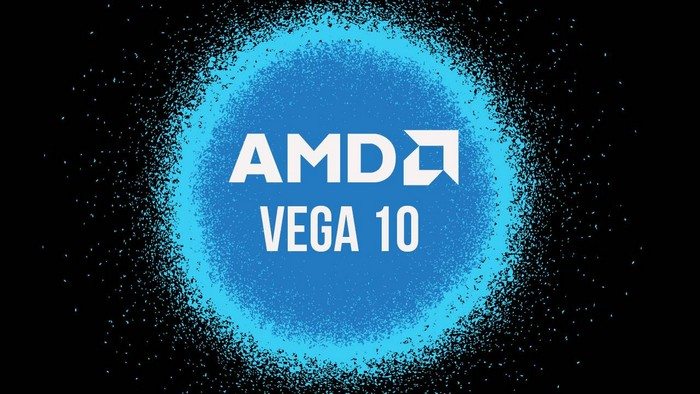 AMD Radeon Vega Graphics Card clocking at 1600MHz with 16GB HBM2 VRAM leaked
A new ID has popped up on CompuBench database. Detected as gfx900 architecture, it as 64 Compute Units. Going by the new IDs, it looks like the one being spotted is none other than Vega. We had recently reported that AMD has released a brand new Linux driver. And that a liquid cooled dual GPU Radeon RX Vega graphics card has been spotted in the Linux driver. A Redditor had discovered interesting lines of code that have been added to AMD's Linux open-source driver stack. Two more PCI devices IDs for the Vega 10 family have been added – 0x6864 and 0x6868.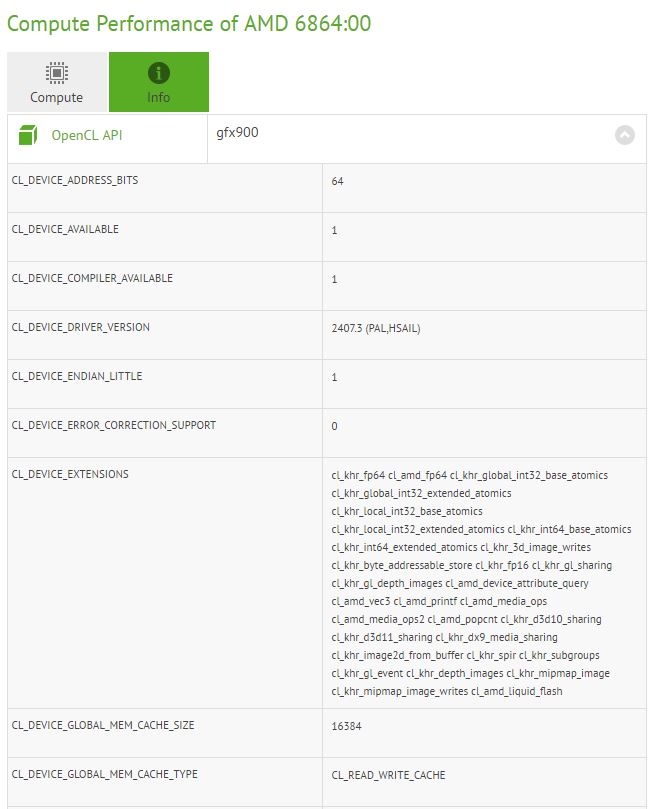 According to reports, for the one spotted on CompuBench, it's difficult to tell whether the card is Radeon RX, Radeon Pro or Radeon Instinct. So far, we only know that AMD has confirmed two stack HBM2 for Radeon RX Vega – it's not clear yet if 16GB HBM2 chip is in the plan for Radeon RX series.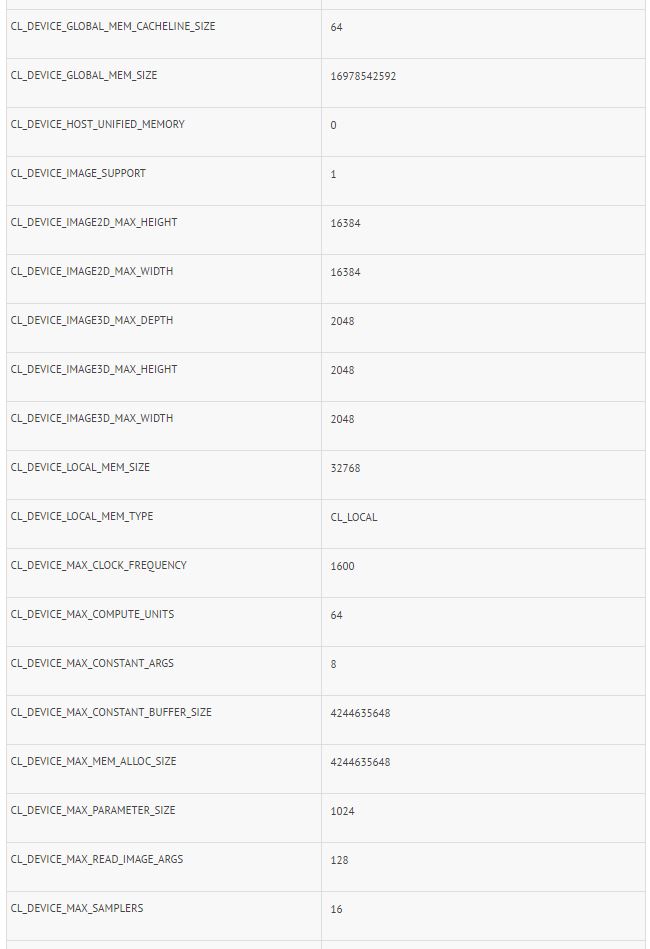 From the leak, it looks like Vega has 1600MHz max GPU clock, although it remains to be confirmed if that's the actual boost clock or a limit on the clock frequency. With the world's most advanced memory architecture, next-gen geometry pipeline, next-gen compute engine that can natively process 8-bit, 16-bit, 32-bit or 64-bit operations in each clock cycle, advanced pixel engine that employs a Draw Stream Binning Rasterizer designed to improve performance and power efficiency, GPU products based on Vega are expected to deliver rock solid performance.
Source: CompuBench | Videocardz