Microsoft fans have really been waiting in agony for the successor of the Surface Book to launch, and their impatience is totally justified. It has been quite some time since the Surface Book 2 release rumors started, and even now, Microsoft has remained tight-lipped about the launch of the device. Just like the Surface Pro 5, the Surface Book 2 launch has been delayed. But is Microsoft doing this deliberately?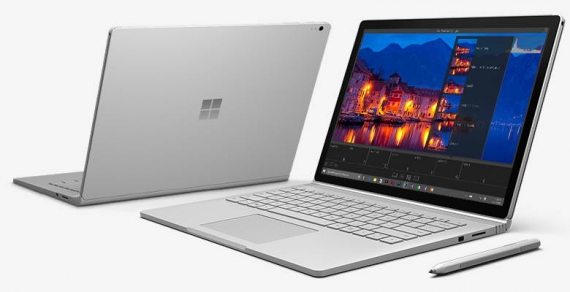 According to a report by EcumenicalNews, current rumors and speculations point towards a 2017 release. Meanwhile, some people believe that the hybrid tablet could launch by the end of this year. But we highly suspect that, because Microsoft wants to use Intel's next-gen Kaby Lake processors in the Surface Book 2. However, those new chipsets have not been released yet and will come out by this year-end or early next year, which is why the device could only launch in Q1 of 2017.
TheBitBag reported that the Microsoft Surface Book 2 could come with up to 32 GB of RAM and 1 TB internal storage, which clearly means that professionals will love it. That, coupled with Kaby Lake CPUs, will provide impeccable performance. Of course, there will be cheaper variants with lesser RAM and storage, but we do not expect the device to be actually affordable. It is also being said that the convertible tablet will come with a 4K display.
An IBTimes report suggests that the 4K display will be of 13.5 inches in size. The 2-in-1 Surface Book 2 is also expected to come with USB Type-C, an improved S-Pen, and a Core i7 variant. Running on Windows 10 Redstone 2 that will also come out early next year, the new device will come with better battery life and lesser issues than its predecessor. The original Surface Book was plagued with issues like low battery life, overheating, sudden shutdowns, etc. We expect Microsoft to do a smoother job with the upcoming tablet.
So yes, Microsoft is definitely delaying the Surface Book 2 deliberately, but only so that the users can get better performance and an overall awesome experience with the device without any pesky issues. So let's give the company a bit more time to refine the device and make it completely ready. The company is also working on a Surface all-in-one PC that might come out this year, which means that Microsoft is paying attention to other areas as well.
No more details are known as of now, but as time passes by, more leaks are expected. We might even get an official announcement by Microsoft soon. So stay tuned.