The Last of Us 2 doesn't have a PS4 release date yet but Naughty Dog is teasing fans with new reveals about the game. This happens just after the last week's reveal of a Westworld actress joining the game.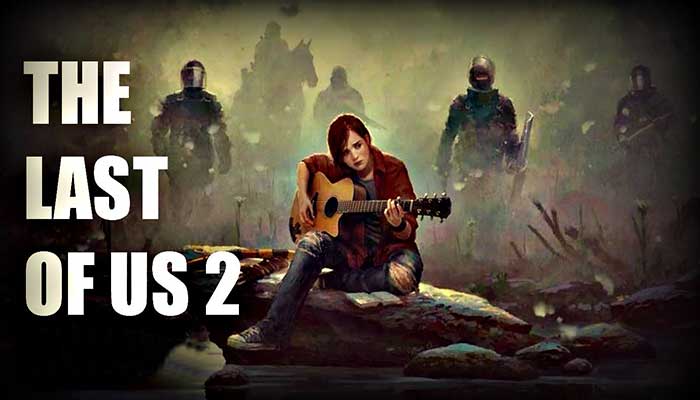 According to the last week's reveal, Shanon Woodward is going to be acting in The Last of Us 2. Shanon will be playing the role of Elsie in the game. It was announced on the twitter by Shanon herself. Her Tweet read
"I am embarrassingly over-excited here because I'm peaking. @Neil_Druckmann is letting me act in The Last Of Us: Part II."
Since the news of Shanon joining the game, a lot of other cast and production have been revealed during the filming procedure of Motion Capture footage. The footage came straight from the studio.
Recently Neil Druckmann, the creative director of the game posted a new picture of Ashley Johnson and Tory Baker. According to what's been released by Naughty Dog, both of these actors will play the roles of Joel and Ellie in the game. Both of these characters are the game's leading protagonists in The Last of Us 2.
Furthermore, another new image reveals the Co-writer Halley Gross. This image was also posted on Twitter by Neil Druckmann himself.
Not gonna lie, my co-writer @Grosstastic scares me. pic.twitter.com/TrzgvDqJSg

— Neil Druckmann (@Neil_Druckmann) April 14, 2017
Another reveal suggests that the Horseback fighting Sequences from the original game will also be making a back in The Last of Us 2. It will be widely expanded in the game.
A Gif image was also posted on Twitter that shows Shanon Woodward holding a deadly looking weapon prop. Druckmann commented on this image that
"I'm a little uncomfortable with the ease that @shannonwoodward took to that machete."
Woodward's character for the game is yet to be revealed. But it's an exciting new development for the Last of Us 2 gameplay. The game's release dates are expected to be revealed on the upcoming E3 gaming expo. Fans can expect the game to be launched sometime in 2018 near the time of Christmas.
Hopefully, when the game will be released, it'll be able to satisfy the fans with its cast, story, and all the items that are going to be part of the game. The 100% accurate details will only come out with the release, so fans will have to wait until the launch.
Source: ExpressOnline