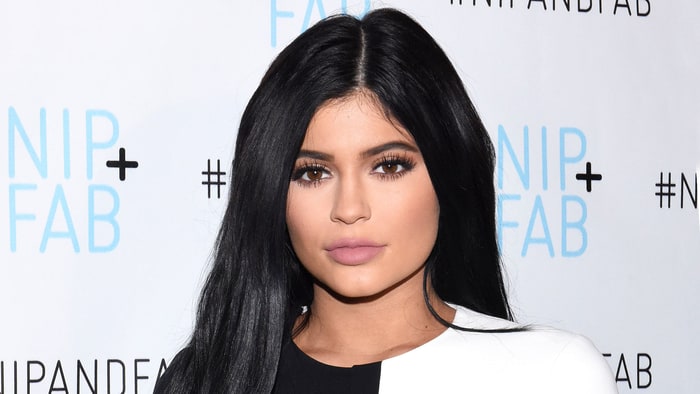 The Jenners and The Kardashians have a reputation of wardrobe malfunctions and surprisingly they seem to be not bothered by it. When it comes to Kylie Jenner, she appears to be more of a clone of Kim Kardashian in every way, her butt surgeries and the lip one (ok, that's her signature), but she somewhere is copying pretty much a lot from her elder sister, Kim Kardashian.
A similar incident recently came into limelight when Kylie Jenner reportedly copied Kim Kardashian and got herself into a wardrobe malfunction. Kylie Jenner who is single at the present and as speculated has taken a break from years of togetherness with Tyga, was spotted in Coachella Valley Music and Arts Festival, on Friday. She wore a flashy outfit similar to that of her sister, Kim Kardashian's which she wore to the premiere of The Promise recently. Though the dress of Kylie was somewhere short as compared to Kim's but she looked adorable in every way further giving goals to girls watching her all around the world.
About Kylie's bumping into her ex-Tyga in the festival, a source close to HollywoodLife said: "Both Tyga and Kylie will be at the big festival and each went with their own set of friends," and further went on saying: "Kylie is going to do everything she can to avoid her ex at Coachella this weekend, particularly tonight when Travis hits the main stage."
Well, exes bumping into each other at an event is something common in Hollywood. What happened at the event is awaited and we can't wait to know the itsy bitsy part of it. Till the time we are able to grab the news, keep watching this space. Keep up!