Well, just a few days back, Kristen Stewart was spotted with Victoria's Secret model Stella Maxwell at a bar. She was seen enjoying the low-key date night with Stella Maxwell in Savannah, Georgia. What made the spotting so intriguing was the fact that Kristen Stewart was spotted bloody and disheveled. She looked a complete mess, all battered and bruised. She had a bruise across her forehead and a cut on her lip. Although nobody knows what exactly happened to her that evening, her spending time with Stella Maxwell sparked rumors about her possible relationship with Stella. Rumors about her cheating on St. Vincent also started making rounds on the internet.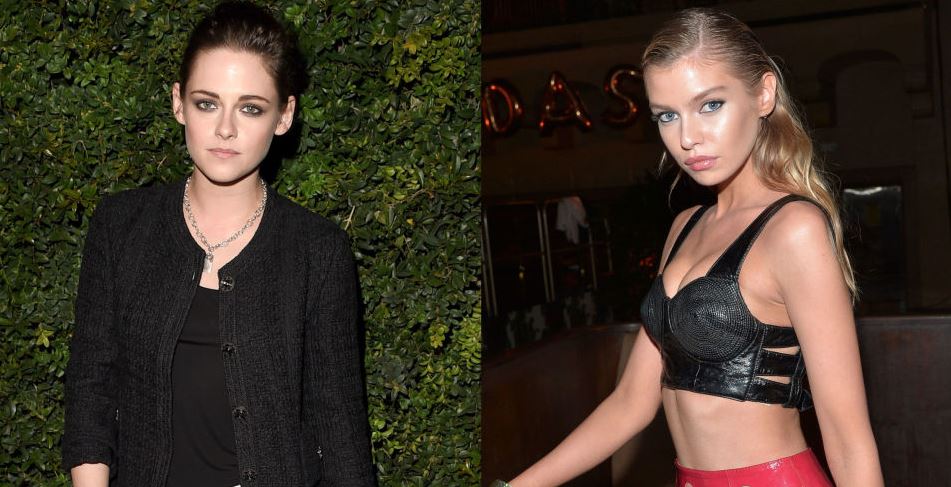 And now, it looks like Kristen Stewart and Stella Maxwell are actually dating. A source has confirmed that the Twilight star and Victoria's Secret model are having fun. The pair were spotted in Savannah, where Kristen was filming a new movie about Lizzie Borden. The movie story apparently revolves around the infamous accusation of Lizzie Borden murdering her father and stepmother in the 19th century. "When Kristen filmed in Savannah, she spent several days together with Stella, who came to visit her. She was with Kristen on the set most days and seemed to have fun", the source revealed.
It looks like Kristen Stewart is enjoying her time with Stella Maxwell. They have been spotted walking together on the city streets and often spotted laughing together on the movie sets. With Kristen Stewart now dating Stella Maxwell, it looks like she is ignoring St. Vincent. Kristen Stewart was previously in a strong relationship with Vincent and everything looked to be going fine. Until now. It remains to be seen when Kristen and Stella will publicly acknowledge their relationship status.