Shortly after stepping down from MSI, Mitch "Krepo" Voorspoels has now decided to leave League of Legends casting. This announcement is taking place two weeks after nude photos of the caster were leaked online. Recently, on twitter, Krepo made an announcement that with the support of his co-worker, Riot, he will step down from the role of EU LCS shoutcaster for the foreseeable future.
Krepo Steps Down From League Of Legends Casting 
Krepo explained the reason behind him stepping down from this position. According to him, he wants to live a normal life now and wants to stay out of the problems that are created by being in the public's eye. He claimed that he wants to stay out of the spotlight and focus on himself now. "As of right now, I've decided with the support of Riot that I will be stepping down from my role as an EU LCS shoutcaster for the foreseeable future. I'll be taking an extended break where I want to live out of the spotlight for a while and focus on myself." said Krepo while explaining his decision.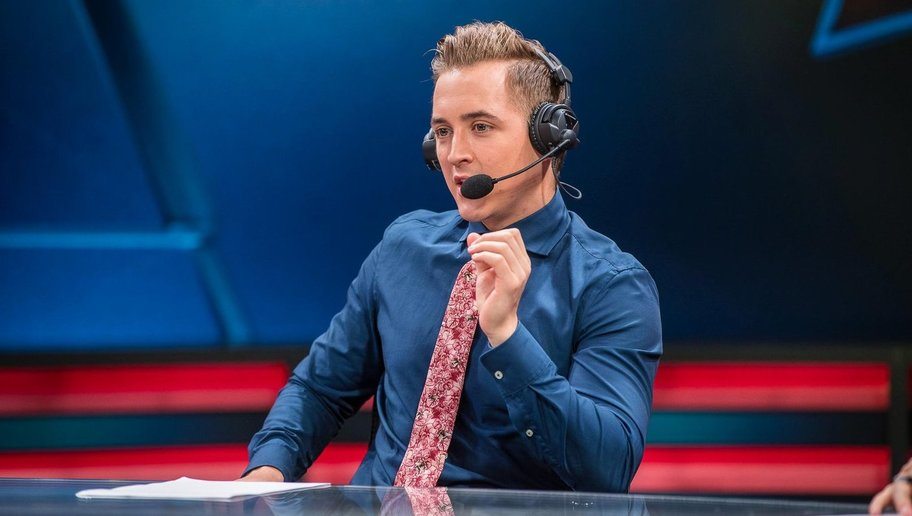 Krepo further went on claiming that being in the position of fame and constant scrutiny isn't an easy thing for him to deal with. According to him, he has learned a lot from everything he has been through, and he now wants to forget about those times and do what makes him happy. "Being in a position of fame and constant scrutiny isn't easy to deal with, and it has been quite the learning process for me," said Krepo. "I think it's best for me to take a step back and reflect on that period of time, what I've learned and what makes me happy."
Krepo Might Return One Day 
However, at the end, he claimed that he might one day return to casting and for now, he might work at the back-end of esports where he won't be in the spotlight. Although he isn't sure about whether he will return to casting or not, he wants all of his fans to understand his decision. "I do not know what my future holds, maybe I'll come back to casting eventually, maybe I'll work in the back-end of esports in a more supportive function with less of a spotlight, but right now I need a break and hope you all can understand that."
— Mitch Voorspoels (@Krepo) June 2, 2017
Krepo's Nude Pictures Get Leaked Online 
Prior to this, Krepo previously stepped down from MSI right after nude photos of him were leaked online. The leak featured nude pictures of the caster and some sexual conversations with a girl. As of now, almost majority of the leaked stuff has been removed from the internet. Whatever the case is, Krepo was one of the most amazing casters out there, and he will surely be missed.
Let us know what you think about Krepo's decision in the comments below.