Kodi is one of the most popular media solutions available out there. The open source platform is available with a plethora of add-ons. A new version of Kodi 17 brought with it a huge list of new features, bug fixes and under the hood changes. Kodi 17 – called Krypton – has been gaining popularity ever since its release. Kodi 17 Krypton comes with a default skin called Estuary, which adds a sense of pleasantness and is definitely a treat for the eyes. There is also a special version for touchscreen devices called 'Estouchy'. Now that it's been nearly 4 months since the release of Krypton, what can we expect from the next version of Kodi? Read on to find out!
Kodi 18 Leia: What we know so far
Kodi 18 will be called "Leia", in honor of Princess Leia, the very popular fictional character in the Star Wars franchise, portrayed by Carrie Fisher. Work has already begun on Kodi 18, the successor of Kodi 17. The final feature list for Kodi 18 Leia isn't available yet, since the development is still ongoing.
One of the new features that's definitely expected to be part of Kodi 18 has got to do with Android. The next version of Kodi will be able to suggest content to you. The suggestions are expected to appear on top of Android TV home screen. Given that using a remote with on-screen keyboard isn't that convenient and user-friendly, voice-to-text feature is expected to come with Kodi 18 Leia.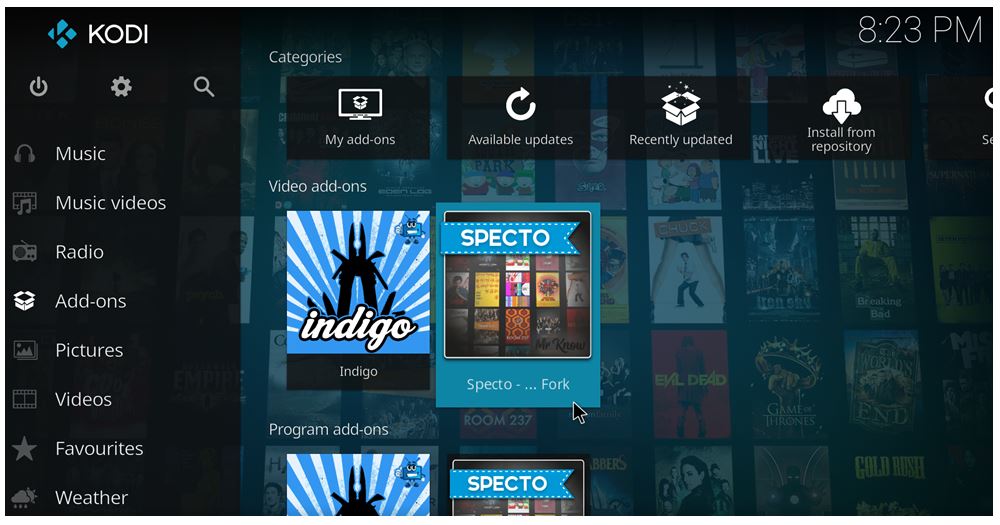 Some of the features of Kodi include Skip steps (additive skipping that applies to both music and videos), Music Keymap, 3D video playlist switching, re-touched skin PVR, Android de-interlacing, Amlogic HEVC and more.
One of the frequently asked questions is whether Kodi 18 is available to try out right now. And the answer is – Yes! The latest nightly builds are already available. But these builds may not be stable. The Android TV new features are already part of the nightly builds. So if you are keen on experimenting new Android TV features, you can download the builds from here.
Don't forget to check: How to install Fusion on Kodi 17