Brace yourselves! The next biggest smartphone chipsets are going to be launched very soon. The news comes from a trusted source and states that Huawei's home-made Kirin 950 SoC is going to be released tomorrow. This chipset will compete with the leading SoCs in the market. But the battleground will soon see the next big competitor, as Qualcomm's Snapdragon 820 will be released on the coming Tuesday, i.e., November 10th!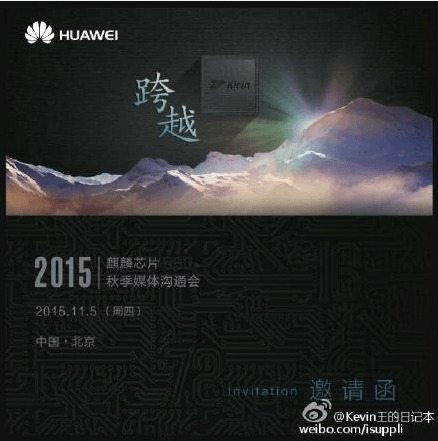 In case you don't know, the Kirin 950 is said to be so powerful that it beats Samsung's top-of-the-line Exynos 7420 SoC, and will also give a tough fight to Qualcomm's next flagship Snapdragon 820. To give you an idea of Kirin 950's power, it gets two quad-core processors clocked at 2.4GHz and 2.0GHz respectively. This much of power is enough to make a phone a super-performer. Dual-channel LPDDR4 RAM, eMMC 5.1 storage, UFS 2.0, and a lot of other technologies will be supported by the chipset, which will also be compatible with camera sensors of up to 42MP. Bluetooth 4.2 and USB 3.0 are also in tow.
Meanwhile, Qualcomm's Snapdragon 820 is the most-awaited chipset of the year. It will supposedly be the best smartphone SoC in the market when it comes out, but whether it beats Kirin 950 is a question that will only be answered by upcoming Geekbench tests. While Kirin 950 will power Huawei smartphones, the Snapdragon 820 is touted to be on many upcoming flagships, like the Galaxy S7, LeTv Le Max 2, OPPO Find 9, LG G5, and many others.
It was earlier being said that SD820 would come out in early 2016. But now that it's coming next week, will the phones running on the chipset get released sooner? That's a question that will be partially answered on 10th November. Stay tuned!