Tripwire's Killing Floor has become quite popular. With Killing Floor 2 PlaySTation 4 Pro, console owners are finally getting in on the action. While the game's been available on Early Access for quite some time now on PC, upcoming Killing Floor 2 PlayStation 4 Pro will release this November.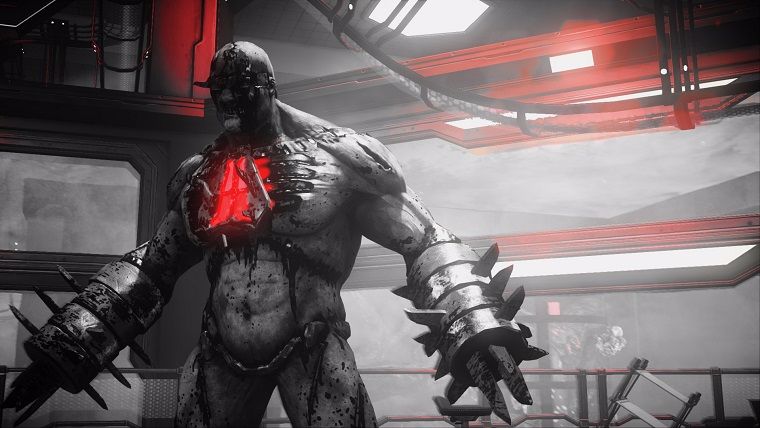 Killing Floor 2 PlayStation 4 Pro has serious technical issues
The game is one of those announced with full PS4 Pro support. Killing Floor 2 runs on a modified Unreal Engine 3 and is aiming for 60 fps on both PS4 and PS4 Pro. Tripwire has also confirmed that the game is running at 4K while using checkerboard rendering. The new rendering technique is used to deliver the final 4K image.
PlayStation 4 Pro also makes use of the game's ultra textures thanks to the extra memory available. Initial impressions also suggest we're looking at a presentation comparable to the higher settings available on the PC. However, there's one slight problem and that's related to fps.
Transitioning over to performance analysis, we begin to see some problems. The promised 60 fps isn't happening. Instead we have a completely unlocked framerate that ever manages to make it up to 50 fps. In some busy scenes, the fps drops all the way down to below 40 fps. However, there are rare occasions when the game reaches pockets of full 60 fps. But it's really never consistent.
Same problems happen on the PS4 but one would think the game should give better performance when running on better hardware. Overall, it's a wildly inconsistent experience with the PS4 version rendered at a lower resolution. There's a big boost to visual quality, if compared to the PS4, but no real change in framerates.
With just one month until the game ships, there's really not much to expect. Most probably, the game in its current pre-release conditions, is what we'll be getting.