'Kill Bill 3' is one of those projects that exists in concept mainly and the director of the much-awaited sequel, Quentin Tarantino is well aware how much everyone has been passionately looking forward to the updates whether or not the movie is going to be released.
A couple of months back Quentin Tarantino teased The Bride's possible return to 'Kill Bill 3.' He said that he had a discussion with Uma Thurman for reprising her role. Thurman played the protagonist, Beatrix 'Black Mamba' Kiddo in the last two movies.
Even the rumor surrounding 'Kill Bill 3' recently broke out in the web world that the 'X-Men: Apocalypse' actress Jennifer Lawrence might be playing the role of Mulan in the movie. Many people think that she will be perfect for the role of the vengeful fighter, probably for her warrior's role in 'The Hunger Games,' as reported by Movie News Guide.
However, the presence of Jennifer Lawrence in 'Kill Bill 3' has no official confirmation and even the director also didn't speak of her presence in the movie. But if Tarantino seriously works on the movie, it seems he will give his first preference to Uma Thurman than anyone else. But the question is will she be ready to play for all the action scenes in the movie? This doubt among fans is one of the main reasons why Jennifer Lawrence is expected to play the protagonist.
Production is yet to start for this highly-anticipated movie. The last movie of the installment titled 'Kill Bill 2' was released in 2004. Although the director has teased fans about the movie several times releasing in the next few years but no official date is announced so far. Even we do not know how far the production is completed till date because everything is kept secret.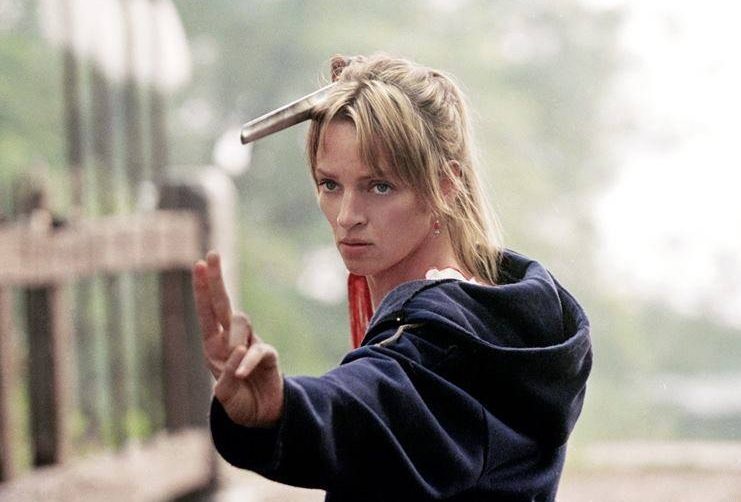 Attention:
Governments and ISPs around the World monitors their users' online activities. Reclaim your freedom with
ExpressVPN
and browse the internet with confidence.
Stay tuned to MobiPicker for more 'Kill Bill 3' updates.